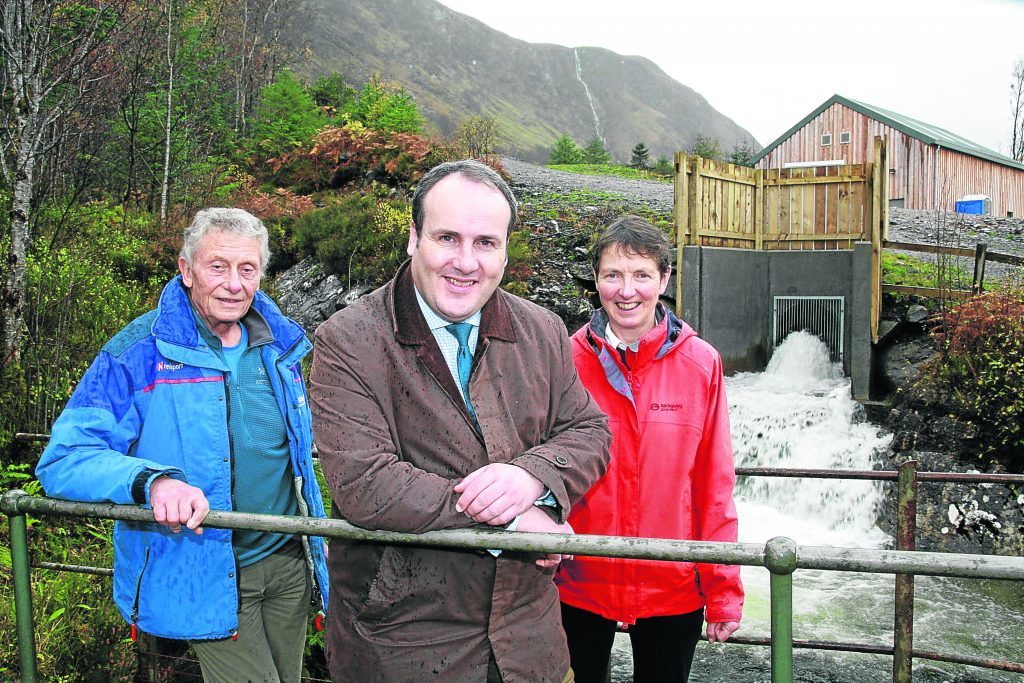 A Scottish ski resort has come up with an innovative way of making money when a lack of snow means a dip in revenue.
Last season was one of the worst on record for snow sports throughout the north.
But now with a £4million investment in a new hydro scheme, Nevis Range at Fort William has found a way to cover a large part of its costs and sell surplus electricity to the national grid.
The scheme has been up and running on a restricted basis since December and has already powered the base station and covered 70% of the cost of running the gondola in its first season.
Paul Wheelhouse, Minister for Business Innovation and Energy, officially opened the hydro project yesterday.
He said: "What is fantastic about Nevis Range doing this is that the resort needs a lot of electricity for the gondola and potentially snow-making equipment, which is very energy-intensive, and if they make a surplus they can sell it back to the grid.
"It gives them a reliable income and also provides sustainable power.
"Since ski resorts are at the sharp end of climate change it is a nice, neat solution. It is also a tremendous feat of engineering."
He added: "I warmly congratulate the Nevis Range Hydro Company for the realisation of such a forward-thinking and ambitious project and the hard work that has clearly underpinned the delivery of the project.
"I'm sure that constructing a hydro-electric scheme so close to Ben Nevis itself, in a National Scenic Area and close to the summit of one of highest peaks in the British Isles was not without its challenges – but the creation of a sustainable and affordable, green energy source should hopefully prove to be just reward for those endeavours."
The new hydroelectric scheme, situated at the Allt Choille Rais – known to skiers and boarders as the Braveheart Burn in the "Back Corrie" of Aonach Mor – has an electrical output range of 40kW to 1.1MWh from two 550kW Pelton turbines. The scheme is projected to generate 3,700MWh per annum, enough to provide electricity for over 1,000 households.
Peter MacFarlane, managing director of Nevis Range, said: "The idea of building a hydro scheme was an attractive one to Nevis Range. Not only did we want to produce green power with the option to export any excess to the national grid, reduce carbon emissions and help mitigate climate change, we were also looking for a way to benefit from the periods of wet and windy weather when our visitor attraction and ski area struggles to generate income from its normal business."
Recommended for you

1,000 jobs up for grabs as ScottishPower kicks off green recruitment drive