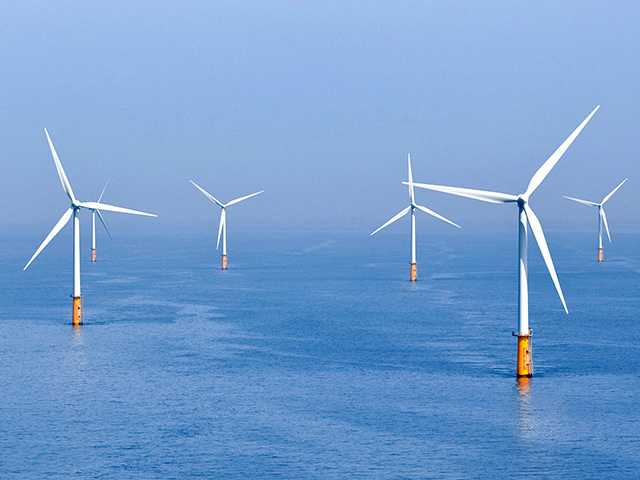 Danish company Ørsted, formerly DONG Energy, have signed a deal to divest a 50% share in their 659 megawatt (MW) UK offshore wind farm project at Walney Extension.
The new investors in the project are two Danish pension funds.
Each member of the consortium will receive a 25% ownership stake in the project which will be the world's largest wind farm when commissioned in 2018.
Ørsted will continue to construct the Irish Sea project under the new agreement.
When finished, Walney Extension will consist of 87 turbines in total and have enough power to serve 500,000 UK homes.
Henrik Poulsen, CEO of Ørsted, said: "We're delighted to welcome two Danish pension funds as co-owners of Walney Extension. We already have a strong partnership with PKA on three other offshore wind farms and we look forward to building an equally long-lasting relationship with PFA on what will be the world's biggest wind farm when completed. Both partners are committed to the green energy transition and I'm pleased that our offshore wind assets continue to be attractive to institutional investors."
Recommended for you

Rovco completes survey work for Cenos floating offshore wind farm