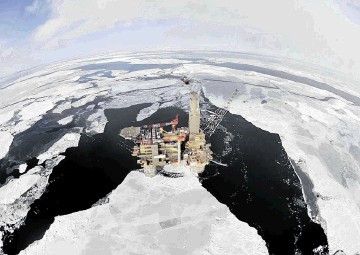 The first world has been urged to deliver action on climate change on the final day of UN talks in Germany.
Friends of the Earth Scotland used the last day of the week long COP23 conference to deliver a hard hitting message to wealthier nations around the world.
The environmentalist group's head of campaigns in Scotland, Mary Church, used the spotlight on the topical issue to highlight the need for leading economies to take the lead in delivering a sub two degrees Celsius change of course.
She said: "Rich nations are failing to deliver on their fine words and promises, as the fight against catastrophic climate change becomes ever more urgent.
"This latest round of UN talks has seen wealthy industrialised nations block progress on providing support to countries most vulnerable to the impacts of climate change adapt to a warming world, and compensation for homes, livelihoods and even entire countries destroyed by its impacts.
"At only one degree of warming we are already seeing devastating climate impacts, with the last year a terrifying insight into what's to come if we don't act now.
"Pledges under the Paris Agreement put us on track for an unthinkable three to four degrees warming, but instead of working out how to plug the emissions gap, countries of the global north who have taken the climate to the brink are continuing to pursue dirty fossil fuels.
"While world leaders continue to resist progress, a growing people's movement for climate justice is fighting this hypocrisy and starting to turn the tide. All over the world people power is winning bans against fracking, resisting nuclear, coal, gas and other forms of dirty energy, and working to build a better future."
Ms Church also highlighted Scotland's role in addressing climate change, saying that the country had shown "real leadership" towards the move towards a lower carbon economy.
Nicola Sturgeon, the First Minister of Scotland spoke at the COP23 event earlier this week.
She added: "We urge the Scottish Government to listen to climate impacted peoples and set targets that reflect our fair share of global efforts. For Scotland that means at least 77% emissions reduction by 2030, and zero emissions by 2040.
"We welcome Nicola Sturgeon's strong acknowledgement of the overwhelming moral responsibility to tackle the climate crisis in her address to the UN talks. We are heartened by the many climate-friendly announcements in the recent programme for government, and see this as a critical turning point in history if we can together put words into actions."
Recommended for you

Young marketing minds challenged to create global climate change campaign