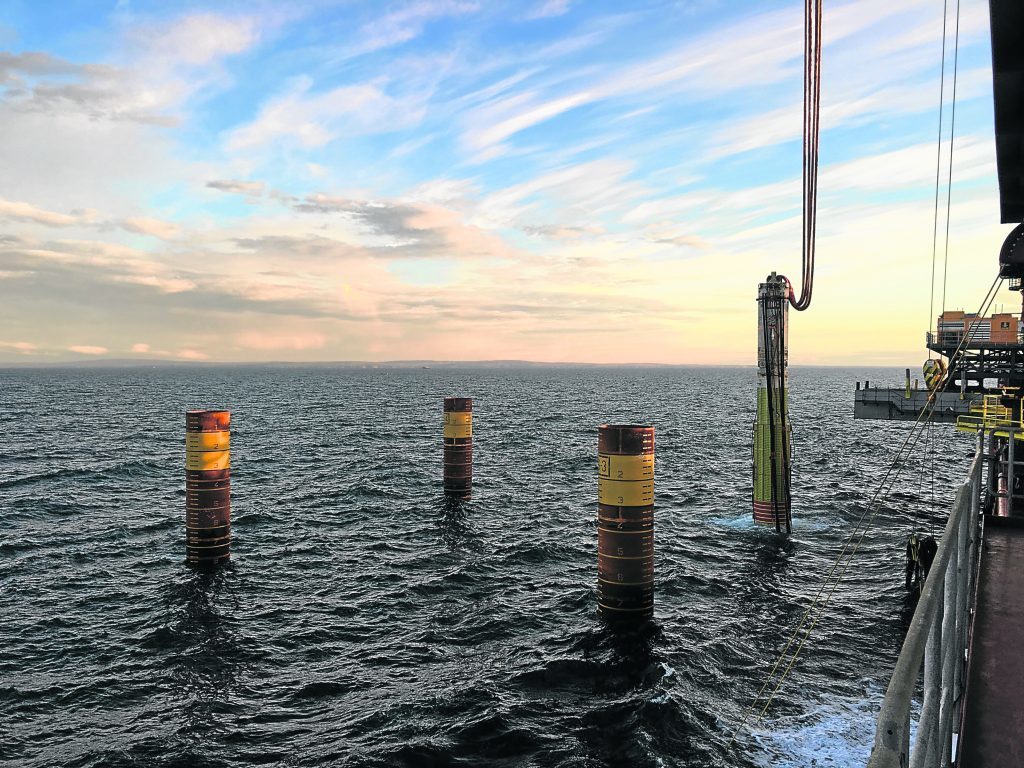 Construction work on the £2.6billion Beatrice Offshore Windfarm Limited (BOWL) project has reached a significant milestone with the installation of the final foundation piles.
Steven Wilson, BOWL project manager with SSE, said teams overcame "particularly challenging" recent weather conditions to complete the work.
A total of 344 individual steel piles, in 86 clusters of four, are now in place at the site, eight miles off the Caithness coast. The were installed by Seaway Heavy Lifting's (SHL) Stanislav Yudin heavy lifting vessel using its 2,500tonne, 360ft revolving crane.
Over a quarter of the wind farm's 230ft high jackets have already been installed. The first phase of jacket installation work will continue through the winter and into early next year.
Mr Wilson said: "This is a tremendous milestone and a significant achievement for the Beatrice team and I would like to thank everyone involved.
"Pile installation started in April and has been completed through a particularly challenging period of weather at the back end of the campaign. It's certainly a moment for the project to celebrate.
"Now that piling is complete, we'll continue with jacket installation and, as we move into summer 2018, start to install the first turbines."
Last month an agreement was reached lifting the threat of administration at Fife-based Bifab which was contracted to fabricate 26 of the jackets at Arnish, in the Outer Hebrides, and Methil.
The 84-turbine wind farm, due to be completed in 2019, will be capable of providing energy for 450,000 homes.
Recommended for you

North Star to expand workforce after bagging £270m offshore wind contract