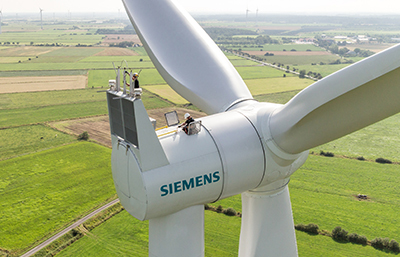 The Basilicata region of Italy is to see two new wind projects as Siemens Gamesa has put pen to paper on two contracts to provide 23 onshore turbines.
Siemens Gamesa Renewable Energy (SGRE) has received two orders for Southern Italy with 13 SWT-3.0-113 direct-drive units to European Energy's 39 MW project in Tolve and 10 G97-2.0 MW turbines to a further 20 MW project near Capoiazzo.
The project is expected to get underway in the latter half of 2018.
The two new projects are part of a new drive in renewable energy by the Italian Government.
According to Siemens Gamesa, the Italian government expects the share of renewables to increase from around 17.5% currently to 27% in 2030.
Siemens Gamesa currently has nearly 1,600 wind turbines installed in Italy with a total rating of over 2 GW.
Recommended for you

Norway looks to finally bring offshore wind home