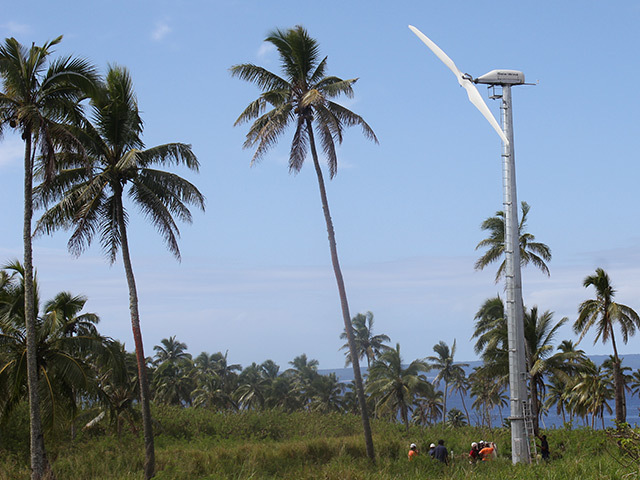 Wind turbine maker Gaia-Wind been placed in provisional liquidation, blaming competition from Denmark and UK Government reductions in tariffs.
The Glasgow-based company also said drastic cuts in Italian and the Japanese government support for small scale wind turbines had led to a dramatic reduction in orders.
The Court of Session in Edinburgh appointed Michael Reid, of Meston Reid & Co in Aberdeen, as provisional liquidator.
Meston Reid & Co said a number of sources had expressed an interest in the business and assets of Gaia-Wind, where 12 jobs are at risk.
Director Johnnie Andringa said: "Appointing a liquidator is the last resort because the board has worked hard over a long period of time to develop a sustainable business in wind energy.
"With almost 2,000 wind turbines installed mainly in UK and Europe as well as Australia, Tonga and Alaska, an opportunity presents itself for someone to purchase the service, maintenance and spare parts aspect of the business.
"With the turbine design offering the best price, performance and reliability available in the market, and demand still evident for the product in the UK and globally. It would be great if a trade sale could be achieved which preserves the jobs of the highly skilled and committed workforce".
Recommended for you

Energy and chemicals transformations pose massive resource challenges