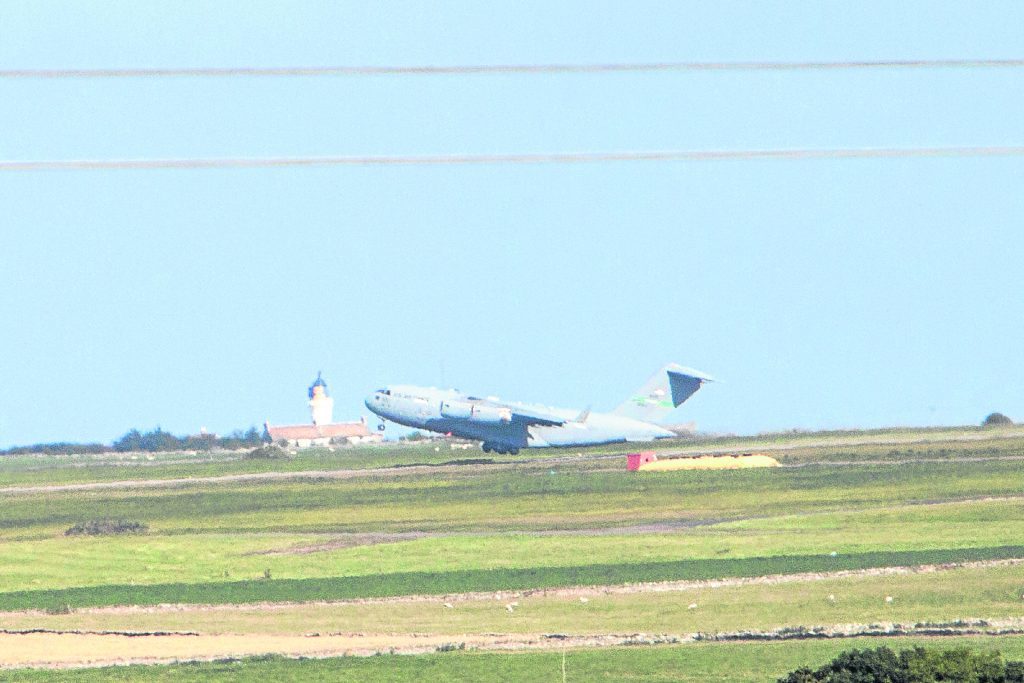 Controversial flights carrying Dounreay's deadly nuclear waste from Scotland to the United States will continue until late next year.
In the past, there have been four US Air Force flights carrying highly enriched uranium bound for South Carolina, but the authorities have never confirmed the flights have taken place.
Dounreay, the Nuclear Decommissioning Authority, Police Scotland, the Civil Nuclear Constabulary and Wick Airport have all
refused to comment. However, the next consignment is imminent with an expected six or seven more to follow between now and September next year.
This is because Highland Council, by law, must inform the public about road closures around Wick Airport.
And the order posted last week is code for "nuclear waste on the move".
The council's notice stated: "The order has been made by reason that the council, as highway authority, is satisfied traffic on the road should be restricted due to the likelihood of danger to the public."
The order will run from Saturday until September 30, 2019, and road closures are expected to last no more than five hours at a time.
Former prime minister David Cameron and former US president Barack Obama arranged for highly enriched uranium – which is the basic building block for making a nuclear bomb – to be flown from Wick to the US.
This was in return for "medical grade" uranium to make radioisotopes for detecting cancer.
The deal sparked protests from MPs, MSPs and environmental pressure group Friends of the Earth.
The outrage was stoked when it was revealed that the runway at Wick Airport was too short for the giant US Air Force C-17 Globemaster to take off with a full load of fuel.
Instead the aircraft have been forced to reroute to RAF Lossiemouth in Moray before flying on to the US.
Highlands and Islands MSP John Finnie said: "Transporting nuclear waste is a risky business. By using two airports you are doubling the take-offs and landings in this country, which doubles the risk.
"It is disturbing to discover we are now using an extra airbase in heavily populated areas for a stop-off to transport nuclear waste."
Dr Richard Dixon, director of Friends of the Earth, said: "There is no truly safe way to move this nuclear waste from A to B."
A spokesman for the Nuclear Decommissioning Authority responded: "Our priority is to comply with the regulations governing the safety and security of nuclear material.
"Compliance with the regulations includes protecting information about the routes, times, dates and location."