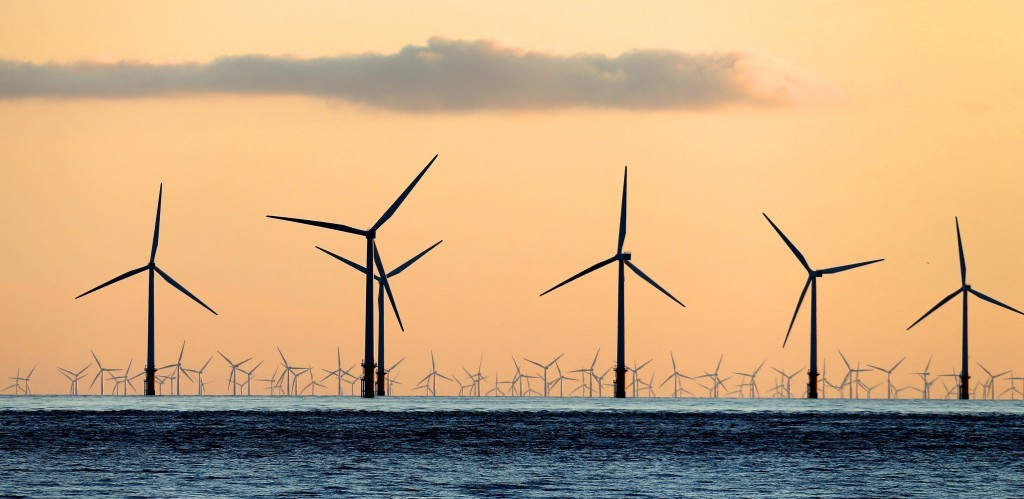 The developer of the Neart na Gaoithe (NnG) offshore wind farm will sell its majority stake in the development off Fife.
NnG, a £2billion wind project, is expected to create around 500 jobs while also deliver £540million to the local economy.
Located off Scotland's east coast, the 450megawatt wind farm was awarded a Contract for Difference (CfD) in 2015.
A spokesman for developer Mainstream Renewable Power (MRP) said: "[MRP is] selling a majority stake. I still believe they intend to have an investment in it, but not develop it. Things are moving behind the scenes."
Late last year, MRP began a selection process to bring a majority equity partner on board NnG.
MRP chief executive Andy Kinsella said at the time: "Neart na Gaoithe is fully consented and has an index-linked CfD for 15 years. Almost all the major players in the offshore wind sector are already in discussions with us.
"Mainstream plans on maintaining a significant minority interest in the project, which we have developed over the past 10 years, and we want to see it through the construction process and into commercial operation.
"This is a multi-billion pound infrastructure project and it has always been our plan to choose the right equity partner with whom we can bring it forward, at the right time. We are very excited at the level of interest shown from all the serious players in the market and we look forward to delivering all the economic and environmental benefits this project will bring to Scotland."
In 2016, a consortium committed to providing backing worth £500million for NnG, but progress was slowed down by a lengthy legal battle with the Royal Society for the Protection of Birds (RSPB).
The RSPB said NnG, along with two other proposed wind farm developments, presented a serious threat to sea birds.
But in November the UK Supreme Court denied the bird preservation charity's application for leave to appeal an earlier ruling which found that permissions granted by Scottish Ministers for NnG, Inch Cape and Seagreen wind farms in the Outer Firths of Tay and Forth were valid.
Recommended for you

Shetland ScotWind projects announced, £56m more added to public purse