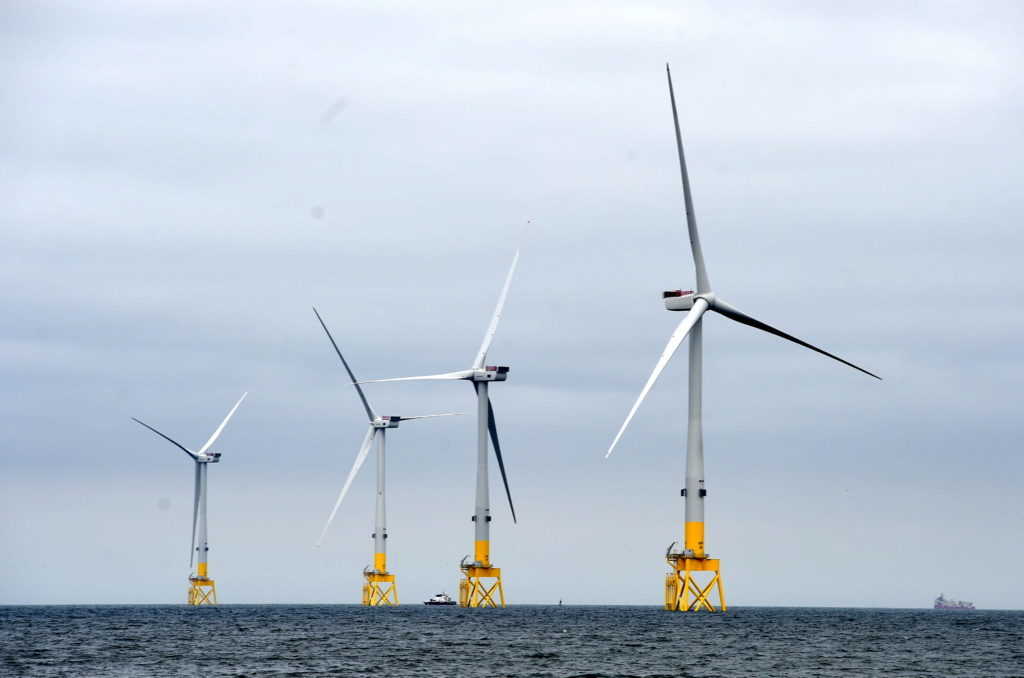 A north-east community benefit scheme set up by wind farm developer Vattenfall is to get off the ground in August, the firm said yesterday.
The £150,000-a-year scheme is planned to run for 20-years and, according to Vattenfall, has been set up to support "community empowerment" and "enhance quality of life".
Running alongside the connection to the grid of Aberdeen Offshore Wind Farm, also known as the European Offshore Wind Deployment Centre (EOWDC), the community fund will also support north-east community spaces and transport projects.
With cash proposals opening in August, Vattenfall brought in a wind farm fund "expert" earlier in the year to gauge public opinion on how the £3 million community cash pot should best be spent.
The Swedish wind developer also confirmed that £15,000 of the total yearly sum would be dedicated to the area and people of Blackdog, where the Aberdeen Offshore Wind Farm is based.
Adam Ezzamel, Vattenfall's project director, said: "Vattenfall's £3m Unlock our Future fund is one of the ways that people in North-east Scotland will benefit from the EOWDC. Vattenfall has a great record in delivering community benefit programmes and this is our first scheme of this nature for an offshore wind farm.
"We have been working closely with stakeholders across the region to incorporate their thoughts and feedback into the scheme, making it the best it can be. Moving on to the next phase of development of the fund I call on community champions in the region to get involved and help us make the best of this valuable opportunity."
"We are also pleased that the people of Blackdog are to benefit directly from the scheme. Vattenfall is committed to being a good neighbour and we are grateful for the community's overall support of our development."
The 93.2MW, 11-turbine EOWDC is Scotland's largest offshore wind test and demonstration site.
Last week, the final turbine for the cutting-edge scheme was successfully installed along with the inter-array cables.
Jean Morrison, chair of Aberdeen Renewable Energy Group (AREG), said: "As a flagship project for Aberdeen City and Shire, the EOWDC underpins AREG's vision to develop a sustainable, renewable energy sector and help position the region at the forefront of the energy transition.
"The community benefit scheme represents another long-term investment for the project and we would encourage local people to get involved because it will directly benefit local communities. We also hope that, like the EOWDC and the North-east's entrepreneurial spirit, it will attract innovative projects and ones that leave a lasting legacy."
Work is now underway to commission the facility with first power expected to be generated in the summer.