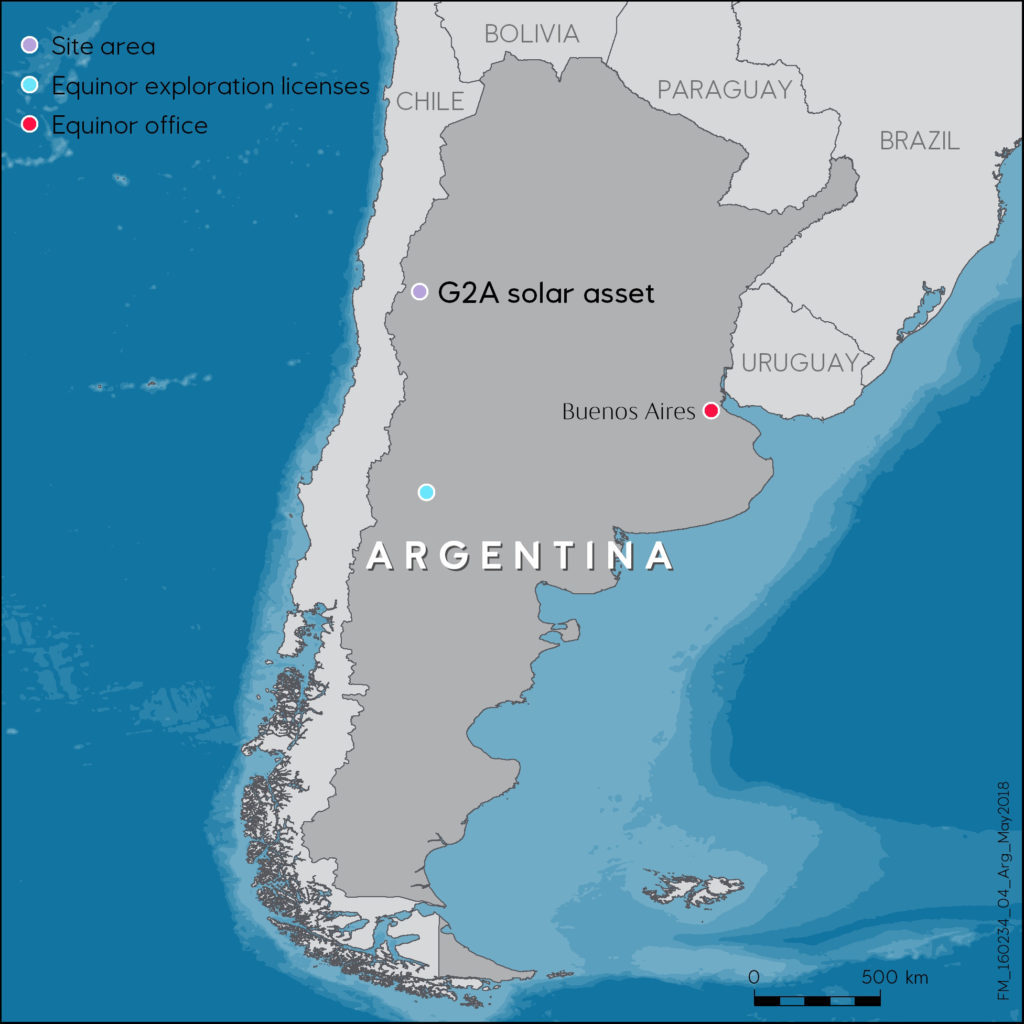 Energy giant Equinor said today that it had bought 50% of a planned Argentine solar farm capable of powering 80,000 homes.
Independent solar power producer Scatec Solar, also from Norway, is acquiring the other 50% of Guanizul 2A (G2A) from Martifer Renewables.
G2A is a 117 MW ready-to-build solar project located in the San Juan region of Argentina.
A final investment decision is expected later in 2018, with an estimated production start-up late 2019.
Project capex is estimated at $95 million, and will be funded with 40% equity from Equinor and Scatec Solar, and 60% from a construction bridge loan provided for the consortium by Equinor.
Equinor's overall financial exposure will be $77m.
Irene Rummelhoff, executive vice president of new energy solutions at Equinor, said: "We are very pleased to have acquired a stake in this opportunity. We are entering a renewable market with growth potential through a mature and advanced solar project.
"Following a dramatic reduction in cost for solar, we are looking forward to work with our partner, the Argentinean authorities and the local supply chain to advance solar as a competitive source of energy."
Recommended for you

Equinor adds to Brazilian portfolio with Rio Energy acquisition