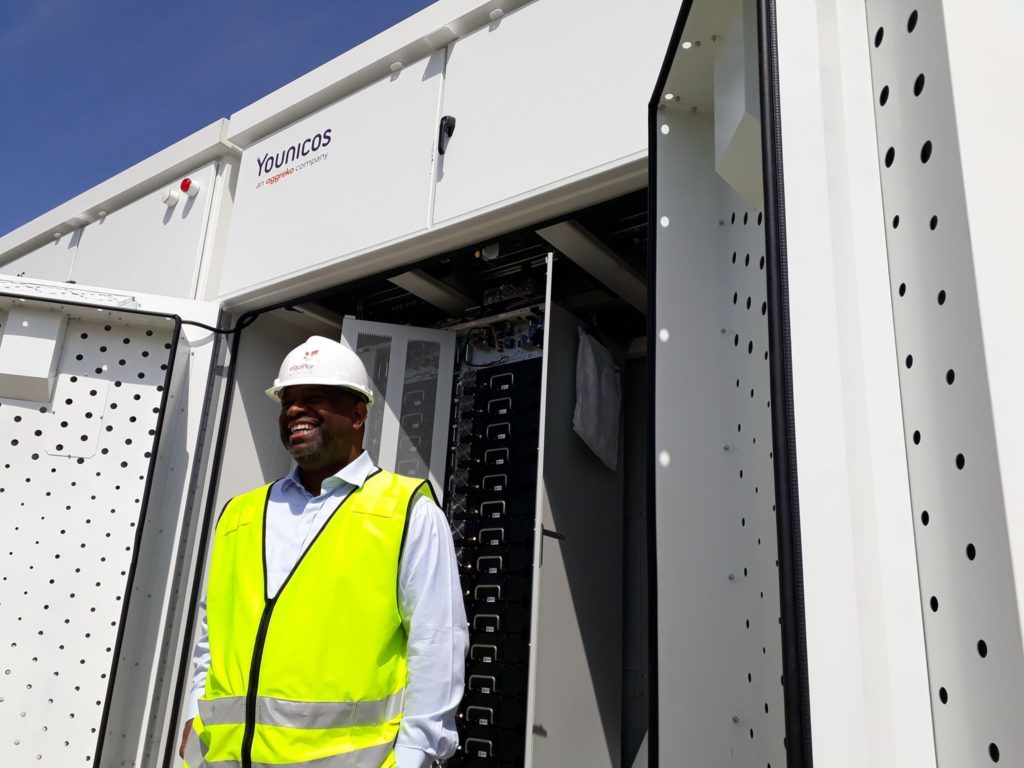 Peterhead was the site of a world first yesterday as the Hywind floating wind farm was hooked up to a battery storage system capable of receiving grid connection.
The new Batwind battery storage project is the result of a tie-up between Norwegian energy giant Equinor and United Arab Emirates-based Masdar.
It allows Equinor's Hywind Scotland wind farm to store all the energy it generates, enough to power 20,000 homes, then transport it to the National Grid.
The battery capacity is said to be the equivalent of more than 128,000 iPhones.
Equinor – previously Statoil – said it was a first for an offshore wind farm anywhere in the world.
Sebastian Bringsaerd, head of Hywind development, added: "We're very excited about opening Batwind.
"We are the first energy storage battery connected with offshore wind. Hywind Scotland was a first and now Batwind is a first."
The deal to develop Batwind was struck between Equinor and green energy technology developer Masdar earlier this year.
Testing of the battery storage system to determine its suitability to grid connect other renewable energy sources is due to start within days.
Masdar executive director Bader Al Lamki said: "Norway, the United Arab Emirates and Scotland share a lot in common, especially a legacy in energy.
"Over the years these three countries and their expertise has been supplying energy responsibly to the world.
"We're starting to redefine the new forms of energy as we move into the future."
Hywind Scotland has become the most "energy available" offshore wind farm in the UK following its start-up last September, according to Equinor
The company yesterday highlighted industry figures showing the wind farm, located 15 miles off Peterhead, beat the industry average for energy availability for four out of its first six months of operation.
Hywind plant manager Halvor Hoen Hersleth said: "We have shown that we can compete and even beat more conventional offshore wind turbines."