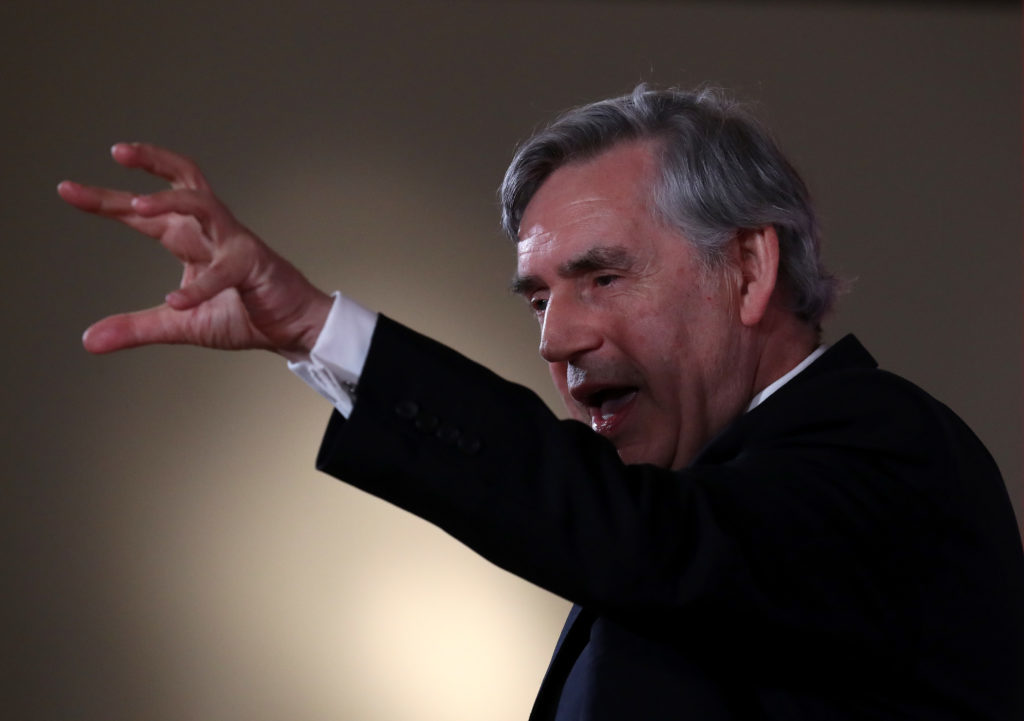 Former British Prime Minister Gordon Brown weighed in on the BiFab contracts row yesterday, writing a personal letter to the director of the Belgian company who could decide the Scottish firm's fate.
Penning a letter to the director of DEME Group, Mr Brown said he was apprehensive that the multi-million pound fabrication contract for the Moray Firth development could go to a foreign firm.
Concern has been mounting from politicians and trade unions over the last few weeks that BiFab could be undercut by firms offering better terms while attempting to get around EU procurement rules.
Writing to DEME Group, who's subsidiary company GeoSea was appointed by Moray (East) Offshore Windfarm, Mr Brown said: "You will be aware of the huge offshore wind potential which exists in the seas surrounding Scotland, and I am sure you will also have heard about the campaign that has been led by the Scottish workforce itself to secure work, manufacturing the infrastructure which the offshore renewables industry needs to exploit Scotland's offshore wind asset.
"While Scotland is a world leader in renewable energy generation, with huge potential for the future, we all want to see us capture the benefits that could be realised from the exploitation of our onshore and offshore energy assets."
Gary Smith, GMB Scotland secretary, said: "This is a timely and important intervention from former UK Prime Minister Gordon Brown in support of our campaign to bring work back to BiFab.
"We need the wind farm developers and their supply chain companies to understand that Scotland is serious about demanding a fair share of our own renewables work."
BiFab, which employs around 1,400 workers, was saved from administration late last year by the Scottish Government issuing a loan of £15 million to ensure they could meet their commercial commitments and contract deadlines.
Mr Brown's letter follows a similar letter to DEME Group from former UK energy minister Brian Wilson who described as a this as a "critical moment" the Scottish offshore wind sector while also pointing to the "commitment" shown by BiFab workers on the Beatrice Offshore Windfarm development during a period of uncertainty last year.
Mr Wilson said workers completed the contract despite no guarantee "that they would be paid for their labour".
A spokesman from Moray East said: "Since commencing development, Moray East has undertaken significant engagement with the local supply chain, including Bifab, to ensure awareness of the opportunities which will be available as a result of the project, and how to tender for them."
BiFab owner DF Barnes confirmed in June that two Scottish projects were being targeted by the firm.
A Scottish Government spokesperson said: "We continue to press offshore wind developers to use Scottish contractors when building projects off our coastline, and we encourage our supply chain to be as competitive as possible when placing bids.
"We have confidence that the new owners of BiFab are doing everything possible to secure new contracts and restore employment to the three yards."
Recommended for you

Harland and Wolff appoints former Shell boss to board