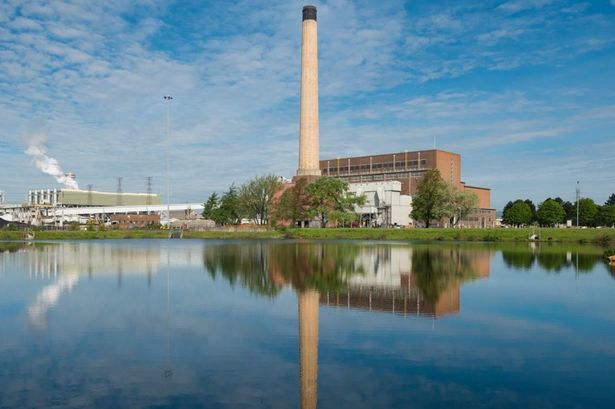 Scottish renewable energy firm Simec Atlantis Energy (SAE) expects to award the FEED contract for the conversion of a Welsh coal-fired power plant in the coming weeks.
Edinburgh-headquartered SAE said it had issued the tender to market as its looks to transform Uskmouth into a pellet-burning facility by the end of 2020.
Formerly called Atlantis Resources, SAE acquired Uskmouth in a deal that gave Sanjeev Gupta's GFG Alliance a 49.99% stake in the firm.
SAE, the company behind the MeyGen tidal project in the Pentland Firth, said successful milling trials had been conducted on the pellets, which are made from a combination of biogenic waste and non-recyclable plastic.
The results will inform the final design of the combustion system which will be retrofitted to the existing power station. 
Planning and site environmental permit work for the conversion is progressing well, with better road and rail access part of the bargain. 
Ernie Rowe, previously conversion manager at the Drax ower plant, has taken up the role of head of conversion at Uskmouth.
Mr Rowe said: "This is a world leading project which we will be working to deliver on time and within projected budget. We are looking forward to announcing the award of the FEED contract and following FEED, we will be tendering for the EPC contract ahead of what is anticipated to be an 18 month construction process.
"This project is of huge international interest; with governments and utilities around the world being forced to close down coal-fired power stations, this conversion will offer a new alternative to decommissioning."
 SAE chief executive Tim Cornelius said: "The Uskmouth conversion project has a 20 year power purchase agreement and a 20 year fuel supply agreement in place and will have a lower levelized cost of generation which will allow us to deliver high margins on power sales. This should be a very profitable project for the SAE Group once it is operational in 2020.
"This project will be the catalyst for further conversions throughout Europe as SAE seeks to establish itself as a leading independent sustainable energy generation company. Cash flow generated from high margin projects such as Uskmouth will allow us to fund growth through carefully selected and executed acquisitions in addition to our existing portfolio of in-house developments and organic growth opportunities."
Adam Forsyth, alternative energy & resource research analysts at Cantor Fitzgerald Europe, said: "While there are differences between Drax and Uskmouth (notably Uskmouth will have a much lower long run marginal cost thanks to a cheaper fuel) there are a lot of similarities in the conversion process and in operation.
"Drax began experimenting with the co-firing of biomass in 2003 and has built up an unrivalled body of experience in the conversion and operation of coal fired units using new fuels. We see this as a useful appointment which helps to de-risk the conversion process.