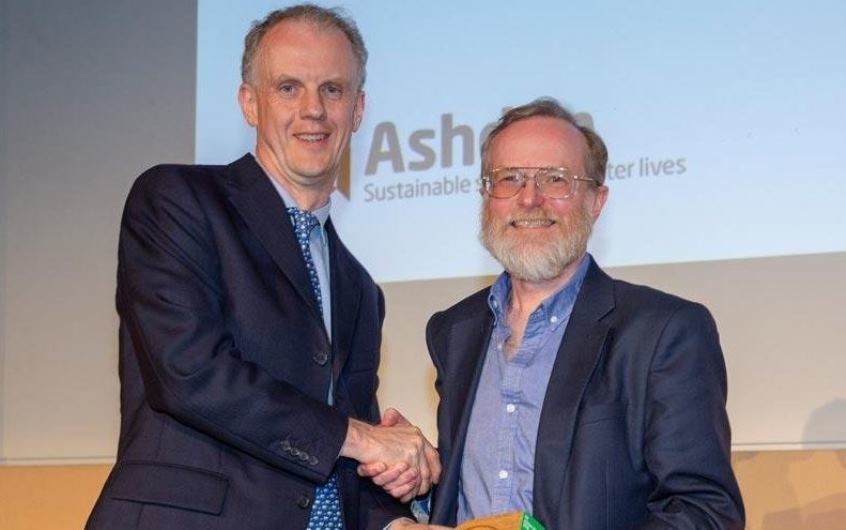 A former winner of the Shell Springboard competition claims it was the "enormous amount of credibility" gained by scooping the award that helped his firm garner a £470,000 Innovation UK grant.
Graham Oakes, founder at Upside Energy, said the accolade his firm won in 2017 has not only changed the way he does business but how he's perceived within the energy sector.
He said: "It brings an enormous amount of credibility with it. So you can go to people who know you've won it having come up against many other good ideas and rigorously evaluated. It gives you much more credibility when you're talking to people."
Mr Oakes added that being connected to Shell and other key players within the industry allows Upside Energy to converse with a wider range of firms as "potential customers".
He said: "The benefits of being connected a global leader in clean tech, such as Shell, opens up other markets, so there's going to be benefits from the climate side and economic side if we move faster. We're just asking people to listen to us."
Upside Energy invented a platform that coordinates things like home battery systems or backup power systems on industrial sites and uses that to provide flexibility to the energy system.
The platform makes the system integrate higher proportions of renewable energy generation and so decarbonises the whole energy sector.
The idea helped Upside Energy scoop first the Shell Springboard and then nearly half a million pounds grant money through Innovate UK.
Since it began in 2005, Shell Springboard has made available more than £4 million to more than 100 fledgling low-carbon businesses.
Small to medium businesses with a solution to reduce carbon emissions via an economically viable idea are encouraged to apply.
The programme has ensured that 84% of Shell-backed businesses are still in operation within five years, in contrast to the national average of about 45%.
Asked what other firms should know upon entering, Mr Oakes said: "It's a very competitive competition, because there's a very material prize attached to it so everyone is going for it. So you really have to ensure you're getting your answers to the questions right, you've got to be very clear med sage about what it is you're doing.
"What problem are you trying to solve? Beyond that, it's all about persistence. We actually won at our third time of entering."
Recommended for you

Ceres looks to hydrogen 'gigafactories' to aid global decarbonisation