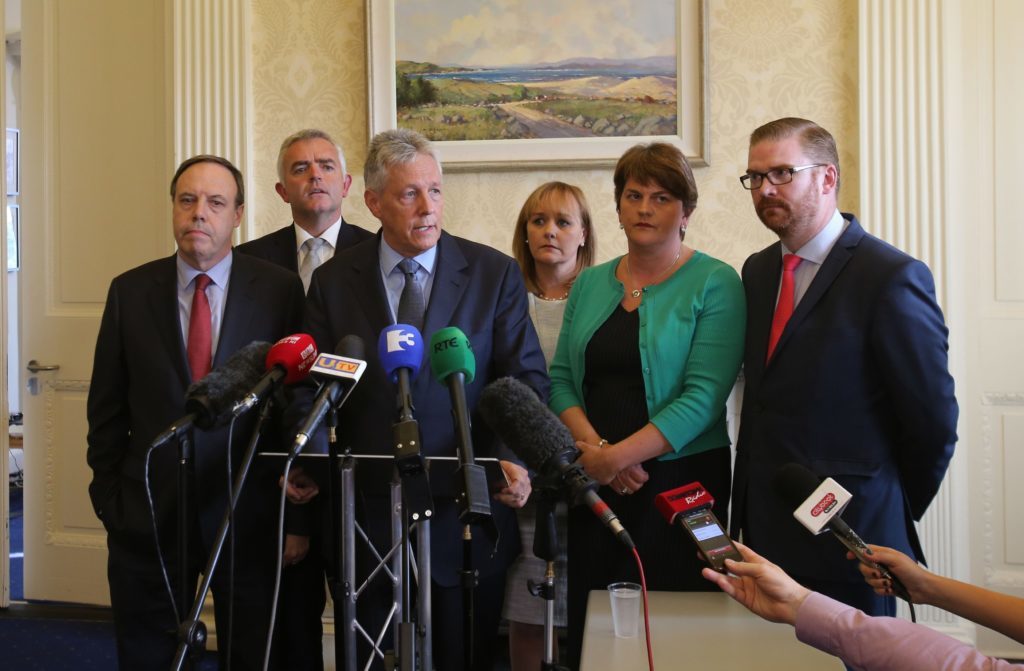 A former DUP minister has expressed regret on not exerting more pressure on officials to find ways to limit the damage wreaked by Stormont's botched green energy scheme.
Simon Hamilton, who became Northern Ireland's economy minister after the ill-fated Renewable Heat Incentive scheme closed to new applicants, was tasked with reducing its projected £500 million overspend.
Appearing before a public inquiry into the RHI controversy, Mr Hamilton was pressed on efforts by his civil servants to limit expenditure in 2016.
He conceded an October 2016 report drafted by officials was "flawed" and "shoddy" and took longer than it should have to complete.
Mr Hamilton told the inquiry his "heart sank" when he realised the exercise had been conducted by the same officials who had originally not spotted the fatal flaws in the RHI.
Months later Mr Hamilton did finally outline plans to cut the overspend – by controversially reducing the rates the executive had pledged to pay applicants over long-term contracts.
But by that stage the political crisis over the RHI had effectively reached the point of no return, with the power sharing executive having imploded when the late Sinn Fein
deputy first minister Martin McGuinness quit in protest at the DUP's handling of the affair.
Giving evidence to the inquiry in Belfast on Tuesday morning, Mr Hamilton was challenged by the inquiry panel why he had not done more to ensure the October report was up to scratch and produced on time.
"I did push, I did ask, but I regret I didn't push even more," he said.
The RHI was designed to encourage businesses and farmers to switch to eco-friendly wood pellet boilers by offering a subsidy to buy the sustainable fuel.
But errors in its design meant applicants were paid more than it actually cost them to buy pellets – so they were effectively incentivised to burn as much as they could to turn a profit.