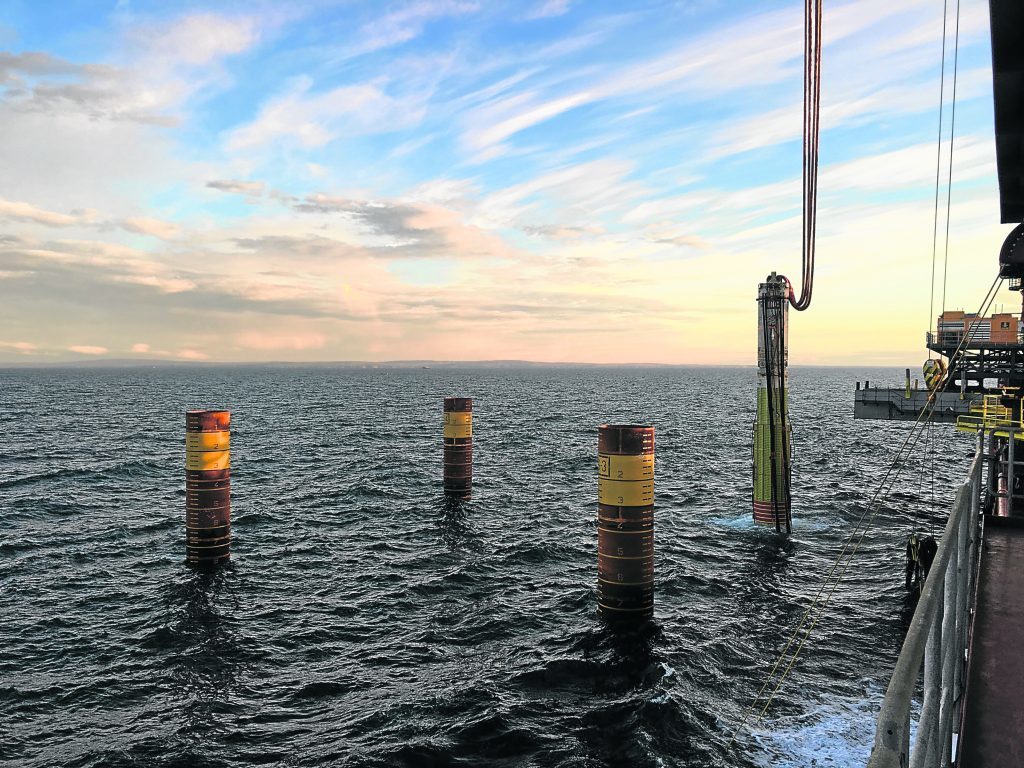 A contractor for a major Moray Firth windfarm project has been accused of shutting out UK workers in favour of "cheap foreign labour".
Contracts seen by Energy Voice, the Press and Journal's sister website, indicate a number of non-EU nationals on Seaway Heavy Lifting's (SHL's) Stanislav Yudin crane vessel have been earning below the national minimum wage.
SHL has denied allegations of underpaying foreign workers on the SSE-operated Beatrice Offshore Wind Farm project.
But Liam Wilson, an inspector for the International Transport Workers' Federation (ITF), described the situation as "mind-blowing" and "effectively slave labour".
Mr Wilson said he was "shocked" to discover the crew manifest only listed "one Latvian seafarer" and 141 non-EU nationals on board the vessel.
Located eight miles off the Caithness coast, the £2.6 billion wind farm is one of the largest private investments in Scottish infrastructure history.
Due for completion in 2019, Beatrice's 84 turbines will be capable of providing sufficient clean and sustainable power for the equivalent of 450,000 homes.
A spokesman for SHL said: "We can confirm that all personnel employed by SHL in connection with the Beatrice Offshore Windfarm project are paid at or above the UK minimum wage.
"We have been working closely with the Home Office and relevant industry bodies regarding industry-wide concerns raised around the employment of non-EEA nationals working in UK territorial waters.
"The Home Office granted a non-specific and industry wide concession in April of 2017, which was extended until April 2019 and we continue to work with the relevant authorities and industry bodies to ensure we meet all applicable regulations."
Nonetheless, Gary Smith, Scotland secretary at the GMB trade union, described the situation as "shameful", adding that other EU countries prevent wind farms being "built by cheap, exploited labour".
Mr Smith called on First Minister Nicola Sturgeon to "intervene" in the situation.
A Scottish Government spokesperson said decisions on immigration concessions "are a matter for the Home Office".
SSE said it took "any potential breach of UK immigration law by its contractors extremely seriously", adding that the project's suppliers "are contractually required to fully comply with UK law, including obtaining all relevant work permits and paying at least the National Minimum Wage".