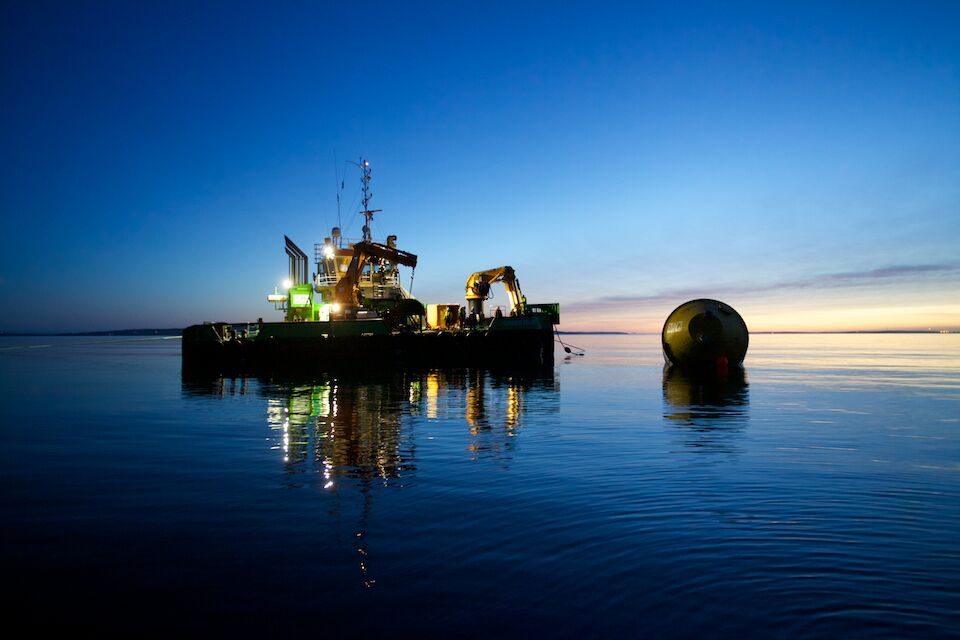 A Scottish-based wave developer and a tidal firm are to join forces in a more than £2 million to improve operations and maintenance (O&M).
Swedish wave firm CorPower and tidal developer Sustainable Marine Energy (SME) are to collaborate on the development of a foundation mooring solution to reduce cost and improve O&M methods.
CorPower claim the 35-month UMACK (Universal Mooring, Anchor & Connectivity Kit Demonstration) project will address ocean energy affordability, survivability, reliability and installation.
Adding that through the demonstration of a "generic anchor-foundation-mooring-connectivity system" the system aims to "reduce capital and installation costs by up to 50%".
Patrik Möller, CEO, CorPower Ocean said:"The UMACK solution will improve reliability, reduce marine energy's LCOE and accelerate progression towards large scale commercialisation.
"Performing extensive pre-qualification of the wet subsystems prior to full device deployment is a novel approach to marine energy development aiming to significantly de-risk the overall project and bring best practice to the industry."
Last month, Corpower's Orkney-based wave converter proved its sea legs after it underwent tests to prove its storm and power generation viability.
The CorPower C3 Wave Energy Converter (WEC) has undergone 18 months of land and ocean testing in order to ascertain its ability to generate power within the harsh North Sea environment.
Swedish firm CorPower tested the wave converter on land before bringing it to the European Marine Energy Centre (EMEC) in Orkney.
Matthew Finn, Senior Business Development Manager, EMEC said: "Mooring solutions are a challenge across the industry, but aren't inherently tied up in the IP of the marine energy converters being developed in the industry.
"It's exciting to see two EMEC clients, from wave and tide, join forces to find a common solution that will benefit the wave and tidal energy sector more broadly.
"Additional potential lies in extending the technology to the floating offshore wind market increasing the opportunity to foster wide ranging costs savings beyond the scope of the involved partners even further."
Recommended for you

Marriage plans for wave energy and offshore wind in Scotland