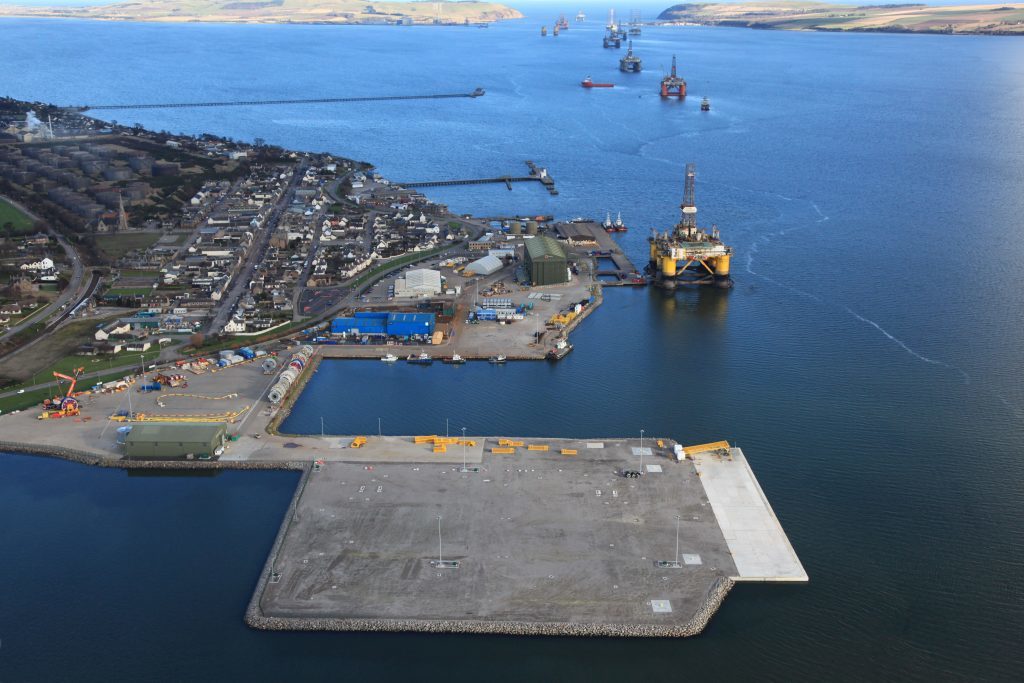 A mammoth Moray Firth windfarm project has announced a multi-million agreement with a Highland port.
The £10 million deal between Moray East Offshore Windfarm and Port of Cromarty Firth will see a number of storage facilities provided over an 18 month contract.
The contract will provide for the storage of wind turbine components, including towers, blades and nacelles, as well as pre-assembly facilities and site office space.
Oscar Diaz, project director for Moray East, said: "The selection of an intermediate port from which the project will be constructed is a major milestone in terms of project delivery, and we are delighted to have chosen a port which is not only in Scotland, but also in the Moray Firth, local to the windfarm.
"This will be hub of the project during construction. As a Trust Port, the Port of Cromarty Firth has been able to deliver much more than competitive prices; they are well established with strong local relationships.
"We look forward to working together to provide an excellent opportunity for the local economy to take advantage of the markets created by the project."
The Moray Firth wind developer revealed last month its upcoming wind farm will be able to "meet the needs of 40% of Scotland's households".
Moray East Offshore Windfarm added that it will also generate power at almost two-thirds less than the cost of current UK wind farms.
The development, due to begin construction in 2022, is expected to power more than 950,00 homes.
Bob Buskie, chief executive of Port of Cromarty Firth, added: "This is a major success for Scotland and the Highlands in particular.  We have demonstrated once again that we can successfully compete with international competition and attract these major infrastructure projects to our area.
"The project will support Scottish government in meeting their ambitious renewable energy targets and our partners at Moray East are keen to develop and train the local workforce; building skills and knowledge that can be exported in the future.
"The Port's team worked for over two years to secure this contract for the benefit of the local area.  It will attract jobs and investment for the coming years; offering countless opportunities to local people and businesses."
Recommended for you

Images: Hummingbird Spirit enters Cromarty Firth on wave of uncertainty