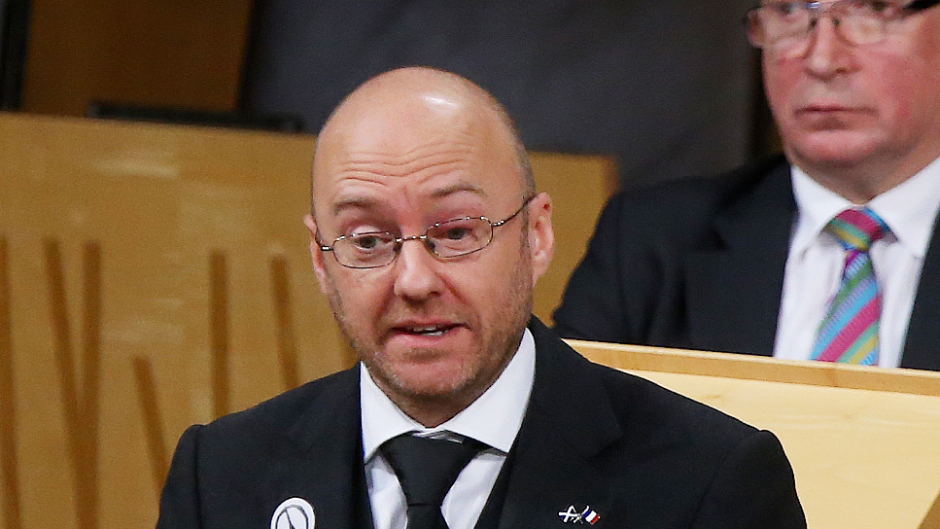 The Scottish Government needs to "act now" on the energy transition if it wants to hit ambitious emissions reduction targets, according to the leader of the Scottish Greens.
Co-convenor of the Scottish Green Party, Patrick Harvie MSP, last night called on First Minister Nicola Sturgeon to "match the ambition" of the renewables sector.
Mr Harvie's comments were in response to recent legislation on transferable tax histories (TTH), passed during a House of Commons Public Bill Committee session.
After months of lobbying from the oil sector, TTH was brought in to promote the transfer of aging assets to newer companies who are ready to invest in extending field life and production.
The legislation lets buyers inherit tax credits from the seller which can later be used to offset decommissioning costs once the well runs dry.
Scottish energy minister Paul Wheelhouse also said this week that the oil and gas sector remains a "key component" of the country's energy system and economy.
Mr Harvie said: "Scotland's energy transformation can be driven further and faster if the Scottish Government backs our calls for more ambitious emissions reductions targets.
"The shift from coal to renewables in our electricity mix has been a huge part of Scotland's climate progress to date. We now need a similar level of transformation in renewable heat and energy efficiency, and Government ambition which matches that of the renewables sector for a low carbon future.
"Crucially, the Government can only be credible on this issue if it also faces up to the fact that avoiding dangerous climate change means that the majority of fossil fuels must remain in the ground. We need an action plan to secure a just transition for those whose livelihoods depend on North Sea oil and gas so they too benefit from the clean energy revolution."
Mr Wheelhouse said on Tuesday that maintaining indigenous oil and gas production would help mitigate the impact caused by the import of resources.
He was speaking after Oil and Gas UK (OGUK) published its first Energy Transition Outlook, which said the sector's ambitions are compatible with the shift to a low carbon future.
Mr Wheelhouse said: "Despite the rapid growth of renewable energy, hydrocarbons still provide for around three quarters of Scotland's primary energy needs. This means the oil and gas sector remains a key component of the Scottish energy system and economy."
Recommended for you

Scottish Greens co-leader back-pedals after oil and gas gaffe