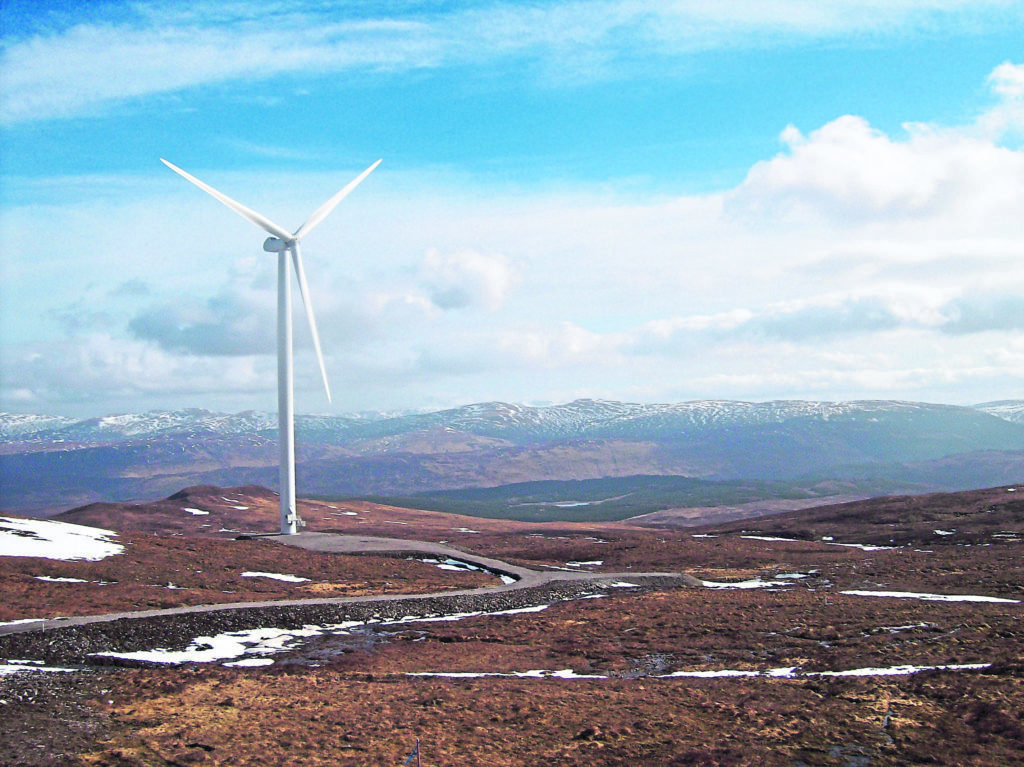 Renewable energy is now able to meet more than 70% of Scotland's energy requirement, according to new stats.
The 2017 data, released today by the Scottish Government, shows that renewable electricity sources are now able to meet 70.1% of Scotland's energy demand, up from 54.4% in 2016.
The new figures break previously held records for renewable demand in Scotland.
The rise is largely attributed to more wind being used to produce renewable electricity, with an extra 1.1 gigawatts (GW) of new capacity coming online in 2017.
The rise contributed to a 4,600GWh increase in electricity generation via wind alone.
The new data comes on the back of Scotland powering 109% of the country's total energy requirement in November this year, with the figures setting a new record for wind generation in Scotland.
Scotland's energy minister, Paul Wheelhouse, said:"These figures show Scotland's renewable energy sector continues to grow with a new record set at 70.1% of Scotland's electricity demand that could be met from renewable resources.
"This represents an almost 16 percentage point increase over levels seen in 2016, and places Scotland well ahead of the rest of the UK.
"I am also very pleased to see so many new projects coming online, with installed capacity reaching a new record of 10.475 GW at the end of Q3, up almost 6% on last year, and with a strong pipeline of further projects under construction or to look forward to."
In November, Scottish wind power produced more than 100% of the threshold for the first time, generating enough energy to power 6 million homes.
The National Grid energy requirement for November saw both on and offshore wind produce more than the required demand on 20 of 30 days.
Claire Mack, chief executive of Scottish Renewables, said: "This new record shows how Scotland's remarkable renewable energy resource is being harnessed by technologies like wind, hydro, biomass, solar, marine energy and more, delivering environmental and economic benefits across Scotland.
"Renewables are now producing more of our electricity than ever before, reducing the carbon emissions which cause climate change and driving jobs and investment from Stranraer to Shetland.
"Our industry now employs 16,000 people in Scotland, and with the right support from government can continue to deliver the economic benefits of a low-carbon future in line with the Scottish Government's Energy Strategy and the UK Government's Industrial Strategy and Clean Growth Plan."
Recommended for you

North Sea giants win big through INTOG floating wind auction