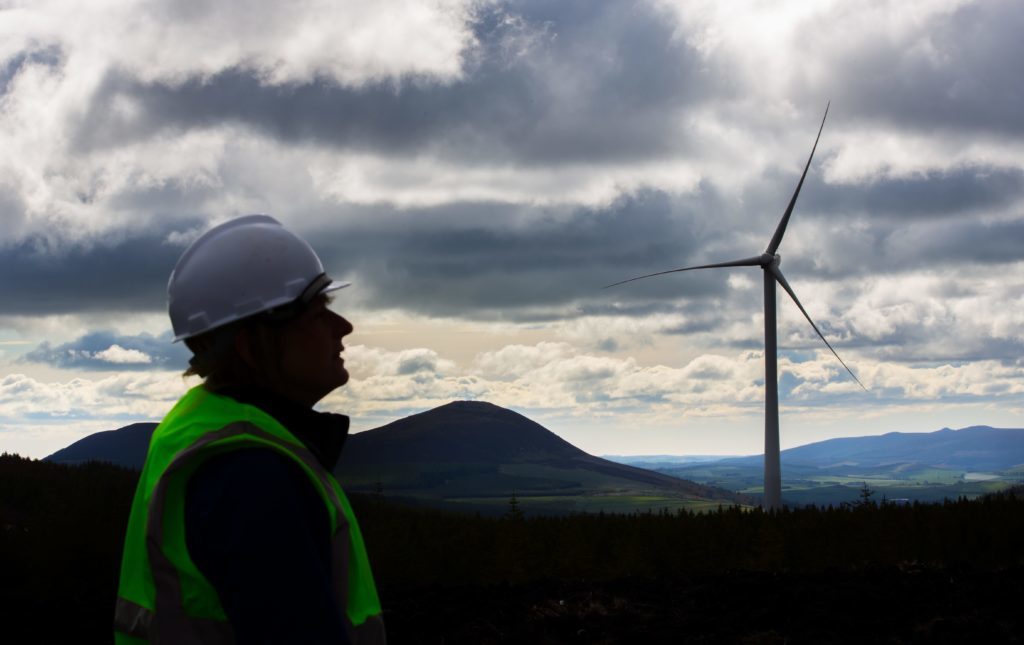 Grampian and Highlands politicians have hit out at the Scottish Government after it was revealed more than half of the country's windfarm applications are on their patch.
Of the 27 onshore wind application currently sitting with the Scottish Government, 14 are in the north and north east council areas of Scotland.
But the figures, released in response to a parliamentary question by the Conservative MSP Jamie Halcro Johnston, were welcomed by renewable energy trade body Scottish Renewables who claimed projects can bring "enormous economic opportunities" to the region.
Mr Johnston said:"The Highlands and Islands have taken on a large share of Scotland's onshore wind projects. These figures suggest that most of Scotland's major new projects coming down the pipeline will be within this one region.
"While wind has a place as part of a positive energy mix, onshore wind also presents challenges for local communities – and should be brought forward on the basis of engagement and local support.
"So it is unfortunate that the Scottish Government was unable to answer a straightforward question about its assessment of community benefit related to windfarms. It would seem that community engagement is not top of their priorities."
The Scottish Government's Energy Consents team are responsible for wind development applications exceeding 50 megawatts (MW).
Of the 14 in the north and north-east, six sit within the Highland region alone, with two in Moray, four in Argyll and Bute, the Viking project on Shetland and the controversial Glendye Windfarm in Aberdeenshire.
In October, opponents of a proposed Glendye project said the plans ignored local guidelines on large-scale energy developments.
The Banchory-based Glendye Windfarm Opposition Group, which has 40 members, said the development "ignores" key recommendations from the council's local development plan.
Last night, Aberdeenshire Greens co-convenor Guy Ingerson, another critic of the Glendye development, said: "You need to ensure you have local people on board with what is being proposed. The applications that have run into the most problems are the ones that haven't done enough consultation.
"Sometimes with the big windfarm companies the money aspect is overriding the ecological, local democracy aspect of these applications. Communities should be consulted before applications are even made."
The John Muir Trust, who only object to a small number of the proposed windfarms said it was "eagerly awaiting" the decision of the Scottish Government on projects it believes "will have a detrimental impact on the landscape."
Fabrice Leveque, senior policy manager at Scottish Renewables, said: "Much of our wind resource is located in the Highlands and Islands: an area which makes up more than half of Scotland and which contains some of our most deprived communities.
"Onshore wind projects are already delivering a huge range of benefits in these areas: skilled, well-paid jobs; better roads; improved broadband speeds. Onshore wind has improved the viability of rural businesses, providing income from low-grade land and enabling investment and growth.
"Increased investment, in the form of new onshore wind projects, will ensure these transformative improvements continue to benefit the people of the Highlands and Islands into the future, and help Scotland meets its future energy needs from climate friendly sources."
Recommended for you

Project directors appointed for Scottish offshore wind farms