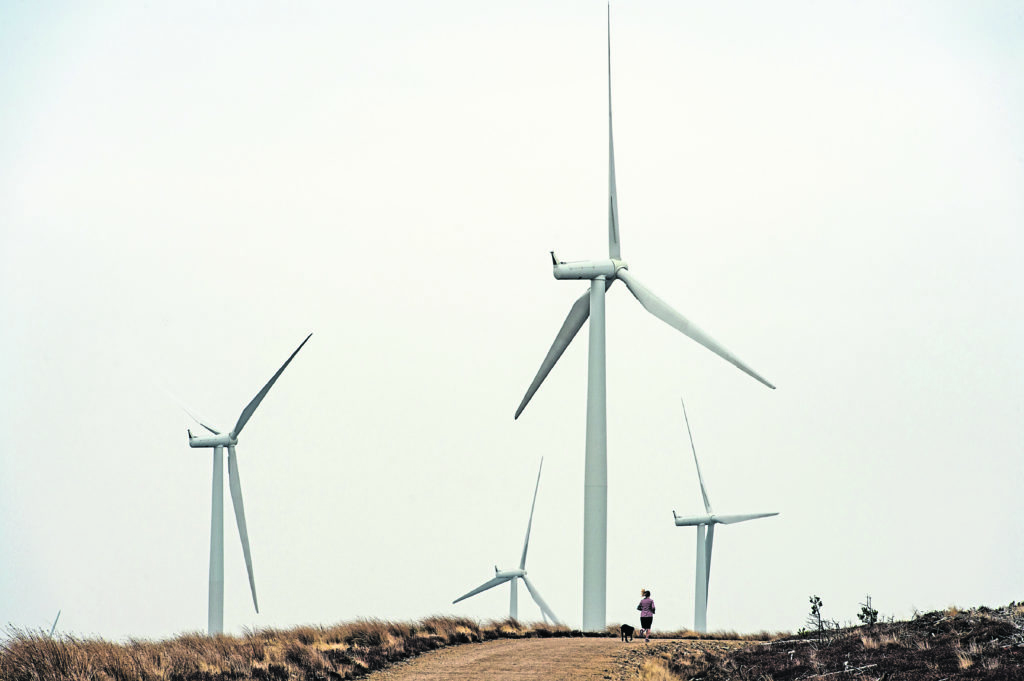 The Scottish Government has overruled Moray Council decisions to refuse wind farm developments 10 times in the past decade.
New figures provided by Energy Minister Paul Wheelhouse during parliamentary questions showed planning decisions by Moray Council officials have been overturned on a yearly basis.
That included two major wind farm projects – Dorenell near Keith, and Hill of Towie – being given the go-ahead by ministers despite local objections.
Eight smaller projects have been either approved by the Scottish Government or called in despite being rejected at a local level.
Mark Holdsworth, from wind farm campaign group Save Wild Moray, said: "Those figures make sense. We have a wind farm planning expert who is hopefully coming on board and he reckons that Moray Council and Dumfries and Galloway Council are easy hits for wind farm developers.
"The way for us to counteract that is to offer support for the council by producing some really strong planning responses.
"I think there is a very strong risk the government will keep overruling decisions, but we have to make sure opposition against them is strong as developers have had it far too easy so far in Moray."
Highlands and Islands MSP Jamie Halcro Johnston said: "It is galling that the SNP speak about local democracy yet local planning officials in Moray have been regularly overruled by central government on these decisions.
"Projects that have been refused locally have simply gone to Scottish Government ministers who have then ignored local objections and signed off these projects.
"There are communities which are better able to support onshore wind developments, where siting of such developments is suitable and where, in some cases, development is welcomed by local people.
"It is important we have a good energy mix and onshore wind has a part to play in that. It should not, however, be on the basis of national government riding roughshod over local planning decisions and ignoring local objections."
A Scottish Government spokesman said ministers "take into account the views of communities and all representations made by members of the public".
He added: "The merits of each proposal are considered on a case-by-case basis, and a careful balance must be struck between the potential impacts of the development and the associated economic, renewable energy and climate change benefits.
"This ensures the right developments are planned, approved then completed, in the right places."
Recommended for you

Video: Aberdonians voice opinions on future of oil and gas