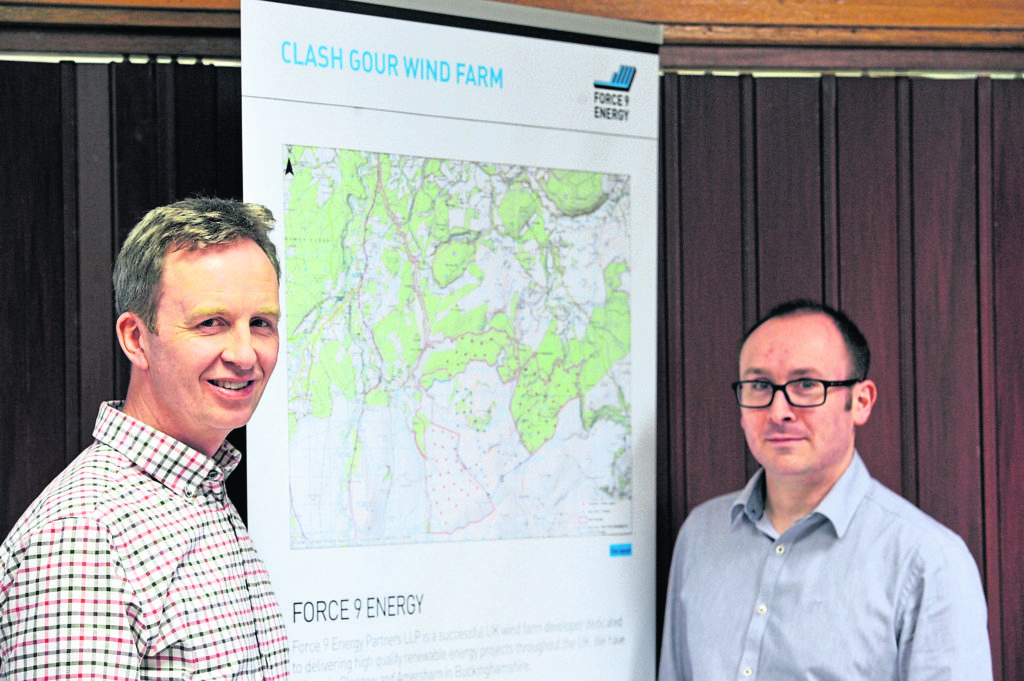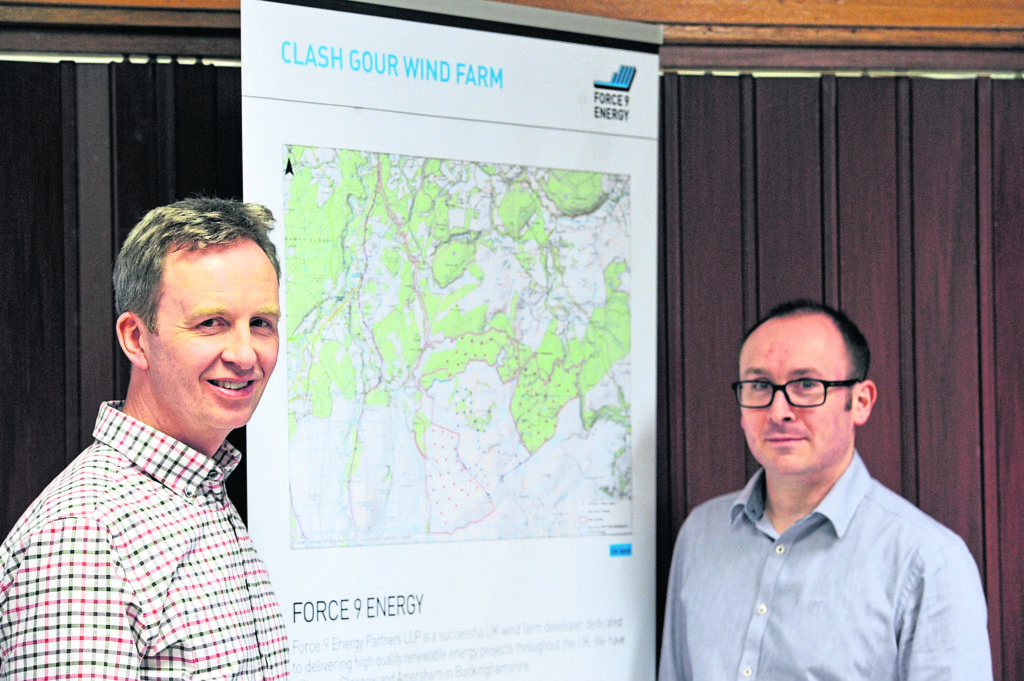 Moray Council has been urged to drop its opposition to a huge wind farm proposal amid promises of a £33.75 million windfall for communities.
Developers Force 9 Energy plan to create a cash fund for locals if its Clash Gour project is approved for a site about seven miles south of Forres.
The wind farm would have 48 turbines, ranging in height from 425ft to 575ft, capable of powering at least 145,000 homes.
The firm says its designs "strike the balance" between minimising environmental effects and maximising economic benefits.
Force 9's head of planning and development Andrew Smith has raised the possibility of enhancing possible financial benefits by passing the turbines into community ownership.
He said: "Both the community benefit fund and separate community ownership opportunity have the potential to provide communities with a long-term income stream.
"It has the potential to support the creation of employment and new businesses as well as the provision of local services in line with community action plans' delivery of long-term strategic projects."
Moray Council is due to object to the development at a planning committee meeting today, with officers warning the development could turn the area into a "wind farm landscape".
Scottish Government officials have the final say.
It is estimated that a community benefit fund linked to Clash Gour would deliver up to £1.1 million a year for locals during the turbines' 30-year lifespan.
The developers have signed a memorandum of understanding with several groups to explore community ownership, including Heldon, Elgin, Forres and Cullen community councils, TSI Moray, Finderne Development Trust, Forres Area Community Trust and Knockando Community Trust.
Chris Piper, chairman of Finderne Development Trust, said: "We were established with the aim of helping to deliver long-term and sustainable benefits to communities.
"The trust has welcomed the opportunity to explore shared ownership of the wind farm.
"It could provide an important means of contributing to the long-term streams needed to support the trust's vision."
Recommended for you

Plans for giant 820ft-tall wind farm in Aberdeenshire spark controversy