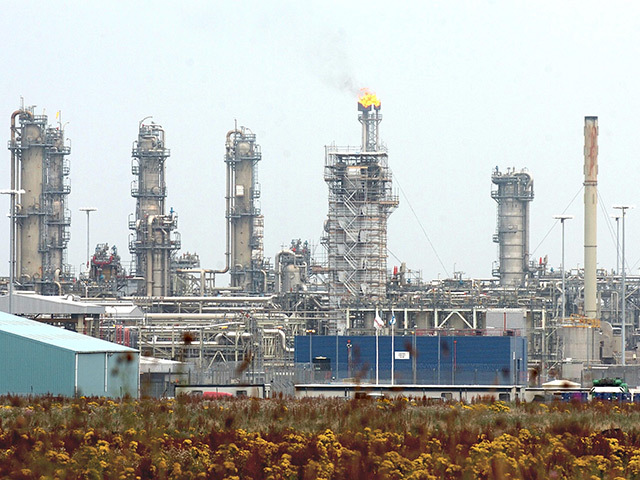 A war of words has erupted over progress on plans to develop carbon capture and storage (CCS) technology in the UK.
There are local hopes that the Acorn project at the St Fergus gas terminal will be identified as a vanguard site in UK plans to commercialise the clean energy technology in the 2030s.
A paper produced by the UK government in November stated it would identify existing oil and gas infrastructure for potential CCS reuse in the first half of 2019, along with developing polices around this.
Banffshire and Buchan MSP Stewart Stevenson claimed there was little progress being made and there were fears of a "false dawn" on CCS jobs for the region.
However, Scottish Conservative MP for Banff and Buchan David Duguid described it as "scaremongering" and that no concerns have been raised by Pale Blue Dot, the firm behind the Acorn project.
He said: "I met Pale Blue Dot this year and none of the key industry players involved have expressed any 'fears' about the timetable as claimed by the SNP.
"The message from the UK Government and those who are involved is clear – discussions are doing just fine."
Mr Stevenson also claimed that funding for a £1bn government competition to develop CCS, which a project in Peterhead was a front-runner of, was pulled after the independence referendum, which Mr Duguid contests.
He added: "Mr Stevenson's woefully uneducated and alarmist claims about Peterhead being 'promised' money in 2015 are also unsubstantiated.
"There were two competitive projects vying for the CCS grant, which was withdrawn because of financial pressure.
"We are now in a much better place to fund the technology, and it's cheaper now.
"To make any links to the independence referendum betrays his true intention.
"The SNP is using shameless scaremongering to push their obsession with yet another independence referendum – to the potential detriment of the north-east."
Recommended for you

Gorgon – a CCS blip or something altogether more sinister?