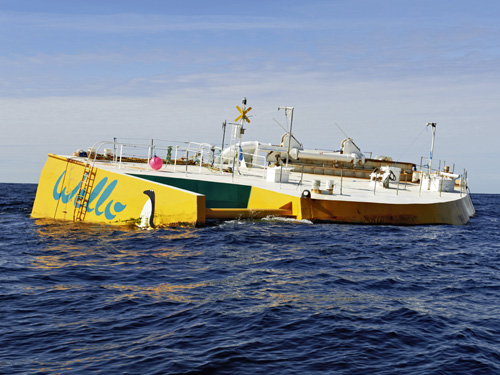 Wave-energy developer Wello new device will soon start its voyage from Tallinn, Estonia to Orkney.
Penguin WEC2 is designed to deliver 380% more power than the previous model, WEC1.
It is funded by both the European Commission's research and innovation program Horizon 2020 Clean Energy From Ocean Waves (CEFOW), and project participants.
It will be put through its paces by the European Marine Energy Centre, based in Stromness.
Read more: New Penguin booked for Orkney passage, say Wello
Recommended for you

Innovative wave energy array to be trialled off Orkney