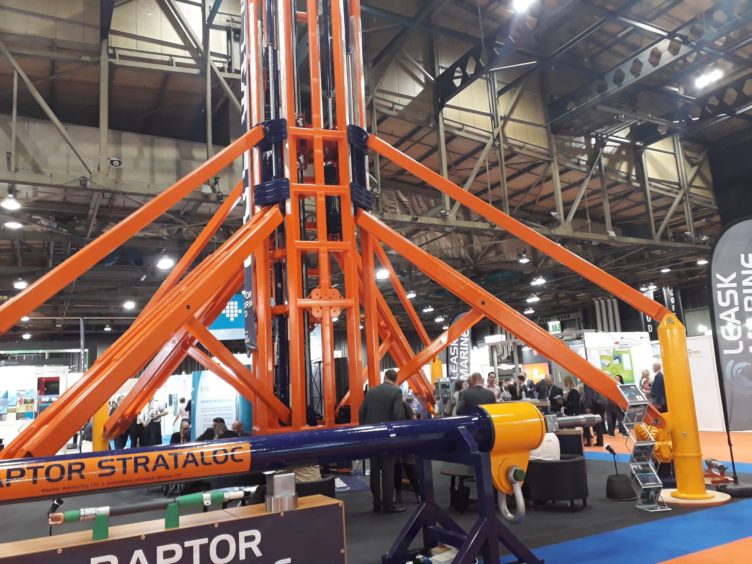 Renewable energy contractor Leask Marine has today unveiled a "world first" deepwater drilling rig designed for the marine energy sector.
The Orkney-headquartered supply chain firm revealed it has invested up to £1.6 million in the research and design of the technology.
Leask Marine claims the project has designed the industry's first semi-submersible drilling rig for the sector.
From its early conception, the design was introduced to provide a simple and cost-effective solution for customers that required the installation of ground anchors and other subsea drilling operations.
Designed to resist harsh sea conditions, Leask Marine's SDR can meet challenges in the marine environment, where conventional mooring is ineffective or have a high-cost constraint.
Graeme Harrison, area manager at HIE's Orkney area team, said: "Orkney has become the global epicentre of marine renewables research based around EMEC and this has led to the development of a skilled and experienced local supply chain.
"Leask Marine's skills are in high demand and we are delighted to support them in extending their services to the marine renewable energy sector."
The firm said it will now use the technology to target the commercial opportunities in the offshore renewable energy market globally.
Michael Cannon, head of Innovation Grants, RSA and Open Innovation at Scottish Enterprise said: "Leask Marine Ltd is a fantastic example of an innovative company with global ambitions. Increasing business innovation is critical to maintaining Scotland's competitiveness and helping companies compete in the global marketplace."