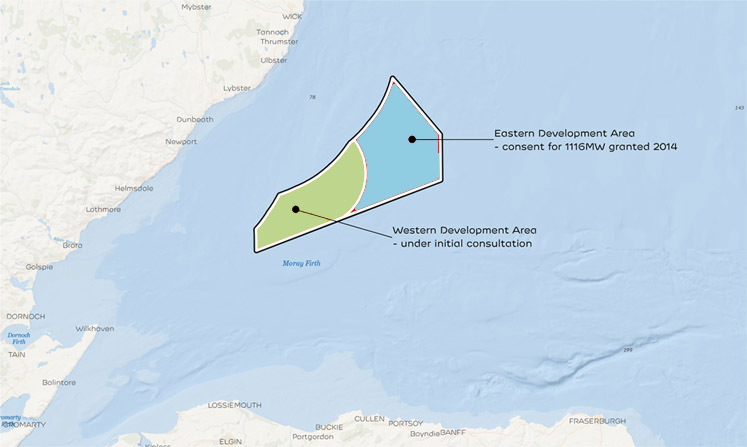 A mammoth wind farm project set to bring a number of exciting business opportunities to the north-east begins construction today.
The multi-billion Moray East Offshore Wind Farm project will kick into life almost a year ahead of schedule from its operations and maintenance centre at Fraserburgh Harbour.
It is hoped that it will bring a significant jobs boost for the area.
Scottish Energy Minister Paul Wheelhouse last year described the project as a "gilt-edged opportunity" for the Fraserburgh port.
Granted consent in 2014, the 100-turbine wind farm will be built in partnership between four foreign wind developers.
The project is 33.3% owned by EDP Renewables, Mistubishi subsidiary DGE holds 33.4%, French firm Engie holds 23.3% and the remaining 10% stake is owned by China Three Gorges.
The Moray Firth wind developers also revealed earlier this year that the wind farm will be able to "meet the needs of 40% of Scotland's households".
Moray East Offshore Wind Farm added that it will also generate power at almost two-thirds less than the cost of current UK wind farms.
The development is expected to power more than 950,00 homes.
It was originally expected to begin construction work in 2021.
In December 2018 it was announced Dubai-headquartered Lamprell had won a £160m deal to construct 45 jackets for the 100-turbine wind farm, which is being built under a partnership between Spanish-owned EDP Renewables and France's Engie.
A separate £217m deal for a further 55 jackets, was awarded to Belgian firm Smulders, who will operate the contract as a joint venture with offshore procurement firm GeoSea.
Recommended for you

Planet-saving wind farms fall victim to global inflation fight