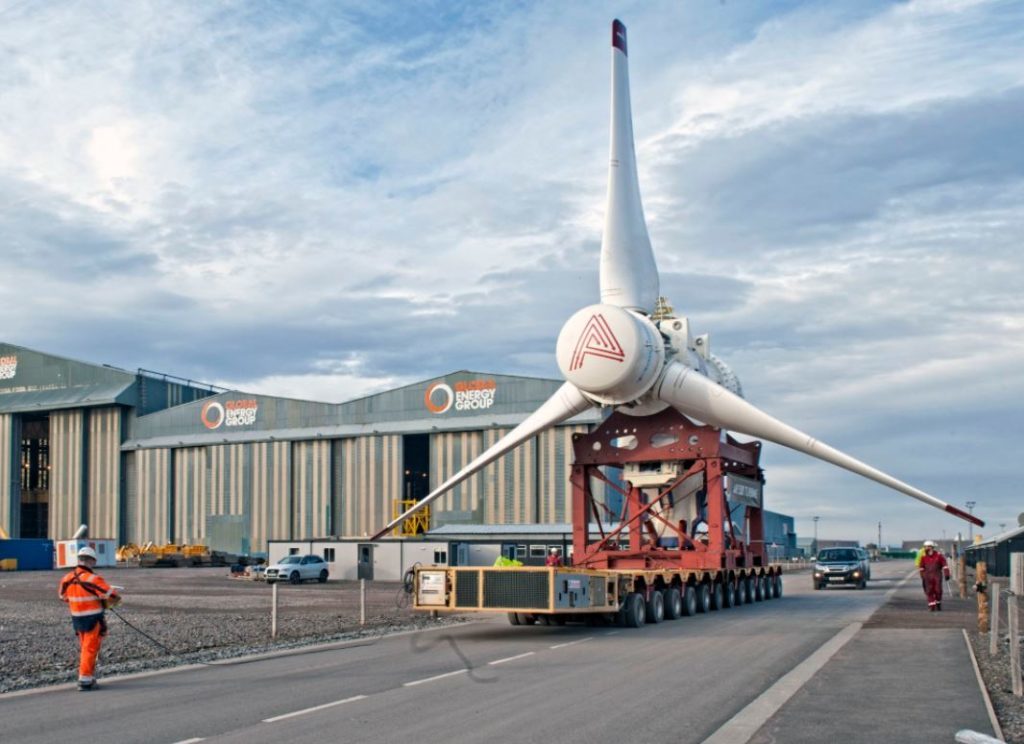 Scottish firms who develop wave and tidal power could "go abroad" if the sector does not receive the financial backing it needs, an energy policy chief has warned.
Scottish Renewables' policy chief, Hannah Smith, said yesterday that the marine sector in Scotland is currently "unable to compete", which could see firms seek investment elsewhere.
A number of the UK's most high profile wave and tidal projects are based in the Pentland Firth and in the waters around Orkney.
But only one in 11 of the projects launched by the Crown Estate in 2010 have gone live.
Ms Smith warned that a gulf has opened up in the Scottish maine sector, with tidal power much closer to commercialisation.
But she added that both are underfunded by authorities and at a major disadvantage when it comes to competing for a lease in the UK Government's Contracts for Difference (CfD) licence round.
She said that the low CfD auction price for offshore wind, widely embraced by the Scottish and UK Government, has "effectively locked out" marine energy's ability to sell power at scale.
Ms Smith warned that if the industry continues to be underfunded, there is a "real risk" these firms could take their technology to countries that offer a more attractive funding package.
She described the potential of Scottish marine energy as "immense" but added that the sector could "lose its world lead" if it continues to be underfunded.
She added: "The very real risk here is that developers of marine energy devices will go abroad.
"The sector in France, for example, has received strong government support, including supporting tariffs that makes it attractive for developers.
"Industry is calling on the UK Government to recognise that wave and tidal are at a different stage of development to mature technologies like wind and solar power, and to support them until they can compete."
Of the 11 projects tasked with producing 1.6 gigawatts (GW) of energy back in 2010, only Simec Atlantis Energy's Meygen project in the Pentland Firth has been commissioned to provide electricity to the grid.
The project has exported 7 GW of energy to the grid already this year, equivalent to the average annual electricity consumption of over 2,200 homes.
Extension plans at the site by Simec Atlantis later this year, called Project Stroma, will look to add the "world's largest" and most powerful single axis turbine in history.
A spokesman for Crown Estate Scotland, which was set up last year, said: "In 2010 our predecessor The Crown Estate offered wave and tidal leasing opportunities in the Pentland Firth in response to the industry's stated potential needs at the time.
"Since then we have worked closely with the industry to provide support and opportunities to developers, including a £10m investment in the MeyGen project.
"We remain extremely supportive of the industry and hope that the marine energy potential of the Pentland Firth can be tapped in the coming years."
Recommended for you

Simec Atlantis Energy makes progress on MeyGen project