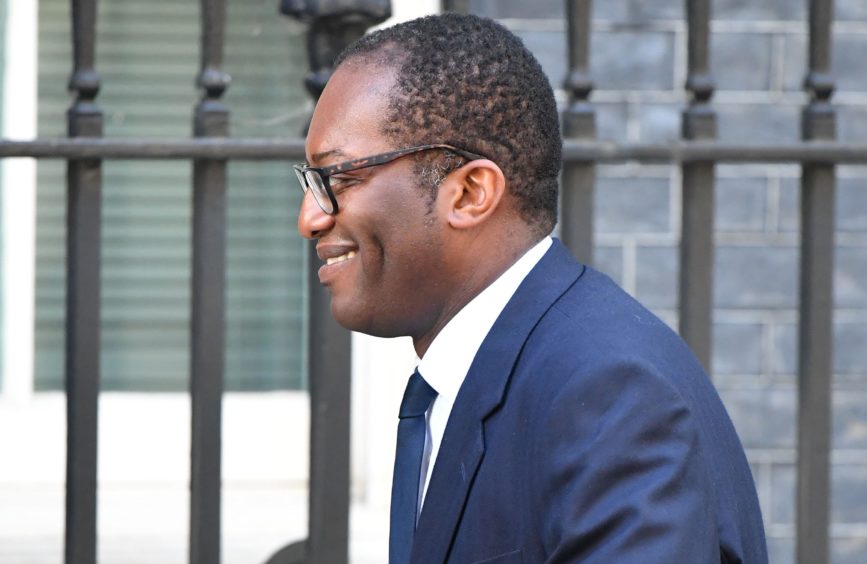 A group of the biggest firms operating in the UK's renewables sector has written to the new Minister of State for the Department of Business, Energy and Industrial Strategy (BEIS) asking him to reconsider his party's position on onshore wind.
Kwasi Kwarteng MP took up his new role at BEIS as part of the government reshuffle orchestrated by Prime Minister Boris Johnson.
Scottish Power Renewables, SSE Renewables, Swedish firm Vattenfall and French company EDF Renewables penned a letter to Mr Kwarteng asking him to lift the UK Governments effective "ban" on onshore wind.
A number of other firms and renewable energy trade bodies, such as RenewableUK and Scottish Renewables, also put their name to the letter.
Since the introduction of a public veto in England by David Cameron in 2015, Tory MPs have strongly opposed onshore wind.
In Scotland, no such rules govern the industry.
In May, Westminster said more onshore wind development was "not right for England" as a new poll released last month by the UK department of Business, Energy and
Industrial Strategy (BEIS) showed an increase in public attitude from 76% in 2018 to 79% in 2019.
RenewableUK's chief executive Hugh McNeal said there were a number of "shovel ready" projects that will "bring in billions of pounds of investment, support thousands of jobs".
He added: "It's great to see such a wide range of companies and organisations speaking with one voice in strong support of onshore wind.
"Onshore wind is the cheapest option for new power in the UK and it is essential if we want to achieve net zero emissions.
"We hope the new Government will take swift action to let onshore wind compete on a level playing field".
Recommended for you

ITM wins backing to develop 5 MW 'Gigastack' hydrogen platform