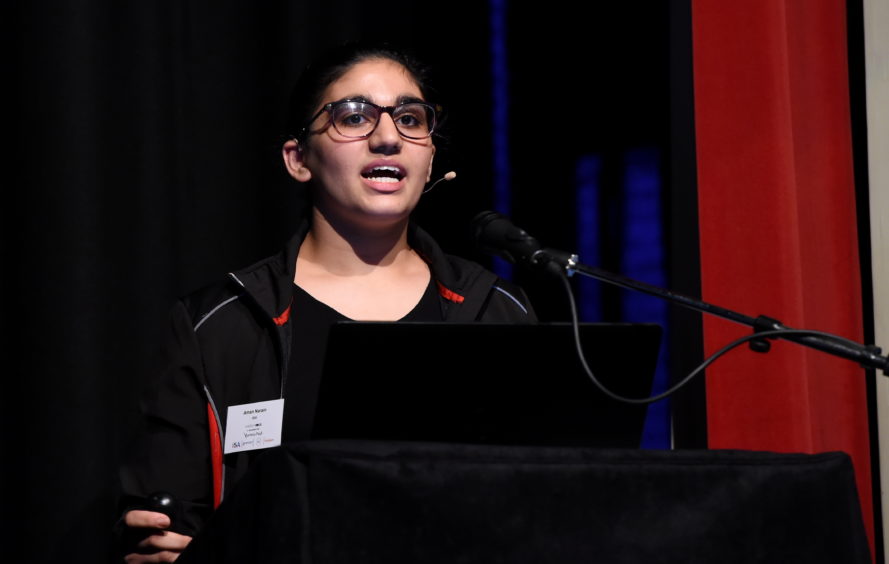 An Aberdeen student spoke last night of how oil firms need to showcase their energy transition efforts in order to attract the next generation.
17-year-old Aman Narain was speaking at the Energy Voice Tracking Transition event at the International School Aberdeen (ISA).
Aman, a student at the ISA and the president of its environmental club, is eager to study engineering at university, but said the energy transition is her "biggest concern" in choosing her career.
She said: "This would be my biggest concern when contemplating whether or not I want to embark on a career with oil and gas companies.
"The benefits of joining would be that we, as students, would be helping with this transition. However, on the contrary, students would possibly look into other fields and domains in which there is a promise of career longevity.
"Furthermore the global goal of zero carbon emissions by 2050 would occur at the peak of my generation's careers. This would mean the likelihood of more students pursuing employment in oil and gas companies would possibly decrease due to the likelihood of fewer jobs, unless they show how and what they're doing to accommodate this transition."
Aman has studied in Aberdeen for the last six years but has lived in major oil and gas cities around the world.
She also runs a maths club at the ISA, volunteers at Aberdeen Science Centre, and spent the summer studying at the Harvard Leadership School.
Aman also discussed issues including the gender disparity in UK engineering, as well as problems around engineering being perceived as focussed on mathematics, which can put pupils off.
She said: "Can we all work together to make our workplace well-balanced, say 50-50? I think it is very much possible.
"My efforts in running a maths club have helped many who previously hated mathematics to start loving the subject. Many parents have come to thank me for this, but this is only a small step.
"I strongly believe that with so many engineering companies in and around Aberdeen we could possibly run short one-day tours once a month to highlight the key roles of engineers in our society, and specifically in the energy sector."