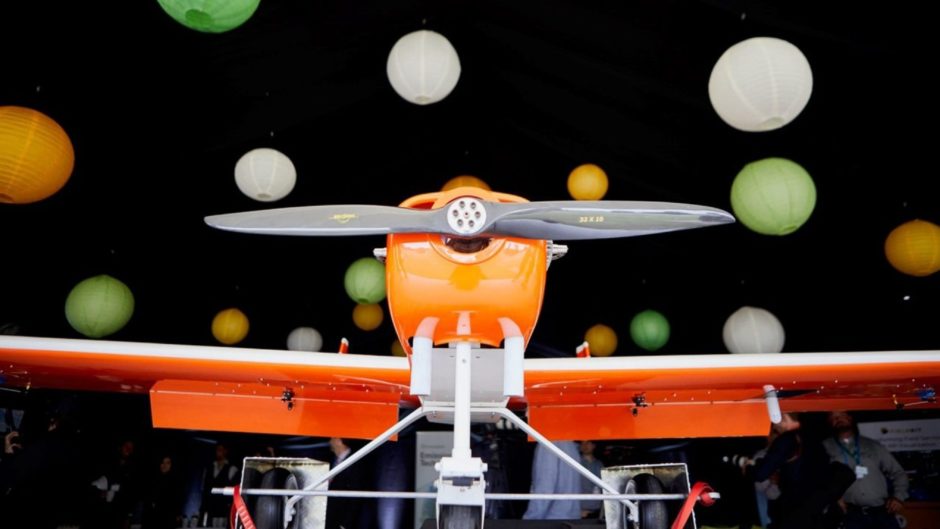 Technology used to detect signs of life on Mars has been adapted to help reduce an oil company's impact on the environment.
A drone has flown a 185km round trip from Papa Stour in Shetland to BP's Clair platform.
BP said the UK record for the longest commercial drone flight had been broken in the process – surpassing the previous best of 100km.
And the company said the technology would be deployed on all of its North Sea installations, including Glen Lyon and Etap, next year.
The drone from UK firm FlyLogix was mounted with sensors designed by SeekOps.
The sensors were originally developed for the NASA Curiosity Rover's Mars expedition.
BP said the pilot demonstrated the feasibility of this approach to monitoring emissions of methane, a more potent polluter than carbon dioxide.
The drone circled the platform at a distance of 550 metres for 90 minutes, managing itself autonomously once airborne and live-streaming data collected by the sensor.
BP North Sea regional president Ariel Flores said: "Improving our knowledge, understanding and performance by testing new technologies and working closely with suppliers is central to the North Sea's carbon reduction plan, which aims to limit greenhouse emissions in our North Sea business.
"This pilot project represents a significant step forward in our ability to do that."
BP has also pledged to deploy continuous methane measurement on all of its new oil and gas projects.
The measurement technology has already been tested and installed at existing facilities such as BP's huge Khazzan natural gas field in Oman.
Gordon Birrell, BP's chief operating officer for production, transformation and carbon, said: "This programme represents an industry first and reflects our commitment to be a leader in advancing the energy transition by maximising the benefits of natural gas.
"For gas to play its fullest role, we have to keep it in the pipe. This new technology will help us do that by detecting methane emissions in real time.
"The faster and more accurately we can identify and measure leaks, the better we can respond and, informed by the data collected, work to prevent them."
Recommended for you

Electrification could trim 87% off North Sea platform emissions, studies find