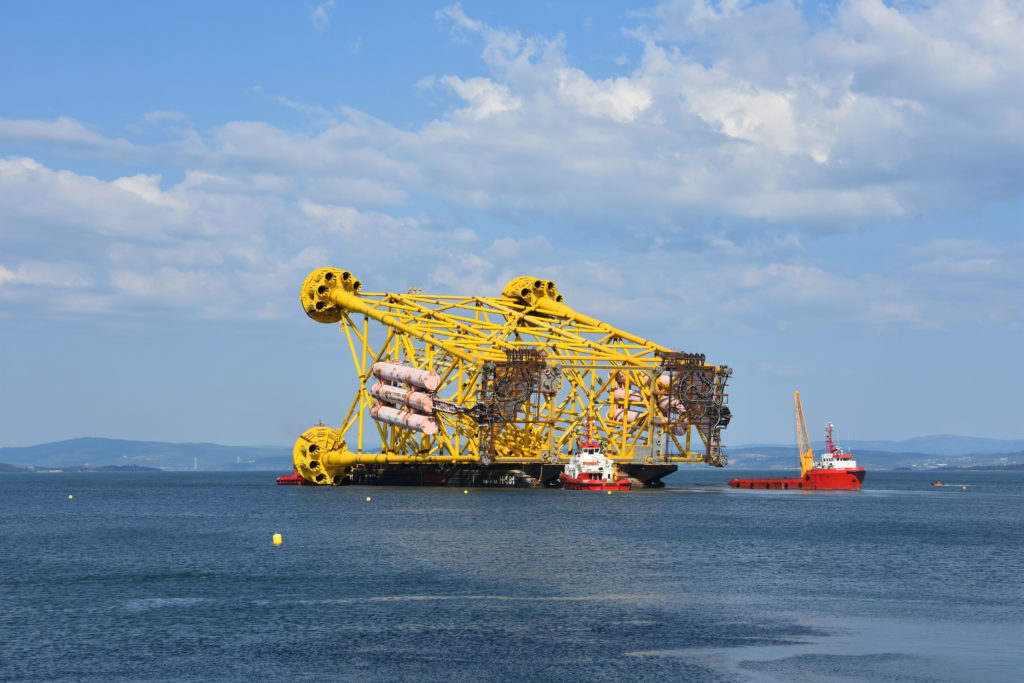 Engineering and constriction firm Kvaerner has today outlined its plans to increase its offshore wind work, alongside a concerted push for floating production storage and offloading (FPSO) vessel manufacturing contracts.
The Norwegian company announced it wants to increase revenue from more than £650 million to almost £900m by 2023.
It said it will "expand operations" into the growing offshore wind and FPSO market in Norway, Europe and North America.
Karl-Petter Loken, president and chief executive of Kvaerner, said his firm would bring "valuable knowledge" from oil and gas to create "a whole new industry".
He said: "The market for the development of offshore wind power is growing exponentially.
"If such developments are to be profitable for both energy companies and society, it is important that suppliers can contribute with safe and efficient execution.
"We bring valuable knowledge from the oil industry where the cost over time has been significantly reduced.
"From now on, Kvaerner will, together with customers, subcontractors, and public knowledge institutions etc. aim to build a whole new industry with jobs, expertise and value creation."
Mr Loken also revealed that Kvaerner will look to increase its contract winds in manufacturing FPSOs.
He claimed his firm had "one of the word's best production lines".
Kvaerner, who employ around 2,800 staff, are currently involved in the construction of the Johan Castberg FPSO.
Mr Loken said: "We have efficient facilities for building platforms, with new automated production equipment and world-leading expertise.
"We believe that we are able to offer one of the world's best production lines for advanced FPSOs, focusing on secure execution within agreed quality, time and budget. We aim to win and execute a series of FPSO projects after Johan Castberg.
"A consistent activity like this resembles factory operations which will further improve both HSSE and productivity."
He added that his firm also sees "an increasing number of opportunities" both in Norway and abroad for small unmanned platforms with steel jackets, and is also expecting growth for floating production units.
Recommended for you

Teekay expects to wind down FPSO segment by year-end