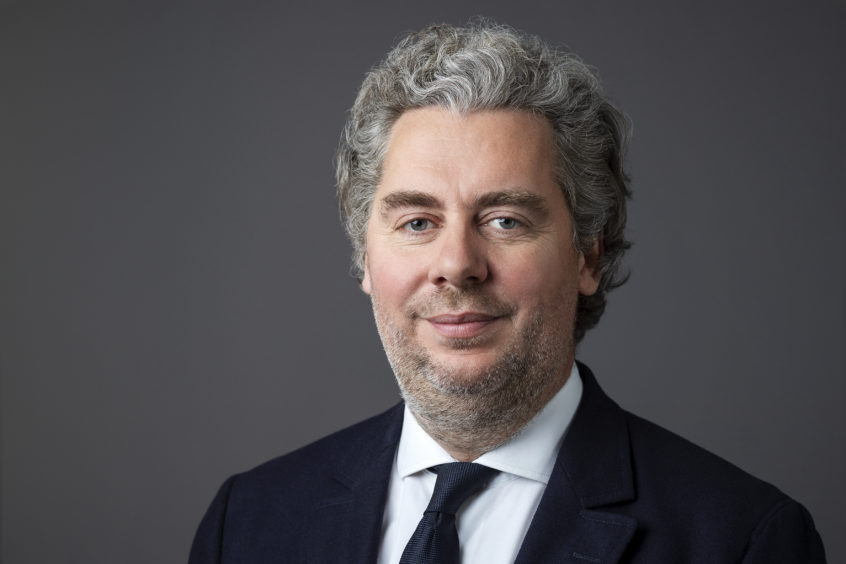 Turbine giant Siemens Gamesa is understood to be considering the purchase of parts of troubled firm Senvion.
It is thought that Siemens Gamesa Renewable Energy (SGRE) will buy Senvion's European portfolio through and exclusivity agreement.
The deal was unanimously approved by Senvion's creditors.
It is understood the deal could be rubber-stamped by the end of the month.
Senvion signed a major deal with SSE last year to provide upkeep and services to four onshore wind farms in the north of Scotland.
The firm also announced widespread redundancies across the business last month as it struggled to find a new investor.
Senvion chief executive, Yves Rannou, described today's news of a potential European buyout as "positive".
He said: "Today's announcement means that we are close to finding a safe harbour for a significant part of the business and substantial parts of its employee base.
"In these difficult circumstances, these are positive news.
"Looking ahead to the weeks to come, the management team will continue to put all efforts behind finding the best solutions possible for the rest of the business."
It was thought the firm been saved thanks to a multi-million loan in April when Senvion announced an £86 million loan from lenders.
The wind turbine manufacturer filed for insolvency earlier in the year following a period of financial uncertainty.
It placed itself into a state of "self-administration" the firm's share price plunged by more than a third.
Recommended for you

Siemens Gamesa wins its largest offshore wind deal in Taiwan