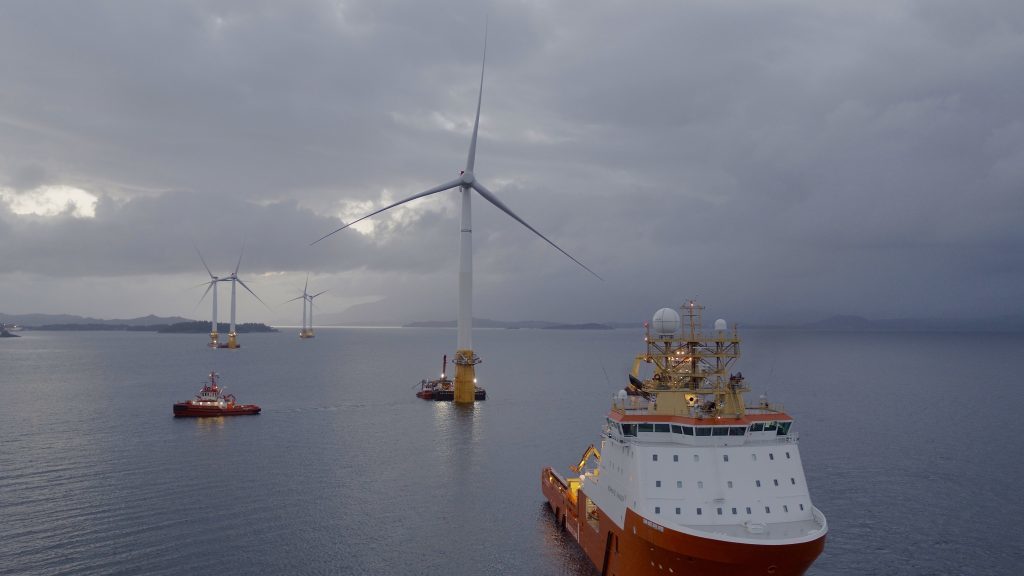 Norwegian energy giant Equinor said yesterday it was following the next Scottish North Sea offshore wind leasing round "very closely".
It plans to develop more floating wind farms after the success of its Hywind Scotland project off the north-east coast.
Giovanni Battista Picotti, a business development engineer with the firm, said Equinor was "confident" its next project would be a 200 megawatt (MW) commercial-scale floating wind farm.
But he quashed any idea his firm's next wind farm may power UK offshore oil and gas installations, in a similar way to its 88MW Hywind Tampen project.
He was speaking during a seminar at Aberdeen University on powering oil and gas assets with renewable energy.
Equinor's Hywind Tampen scheme aims to cut carbon emissions at Norway's Snorre and Gullfaks fields by 200,000 tonnes.
Mr Battista Picotti said: "We took the decision to develop Hywind Tampen because we needed to keep the momentum high in the development of floating wind. When you start seeing other such solutions depends if there is a business case. After Tampen, the next development will be a commercial one.
"If we kept focusing of floating offshore wind connected to oil and gas we would be stuck there and cannot reach of final goal, so we need some big projects to bring down the coast and make it competitive."
Mr Battista Picotti also outlined Equinor's plan to become "a global offshore wind major" after the more than £200m-plus Tampen development, with a 200MW project that could top the 30 turbine mark.
He said Equinor would look to complete the project by 2025.
Mr Battista Picotti revealed that Equinor was also looking at building future projects in France, Japan and the US West Coast, but reiterated that "we need some large scale projects to be built to bring down the cost in the market".
Recommended for you

Wind growth requires new thinking on supply chain challenges