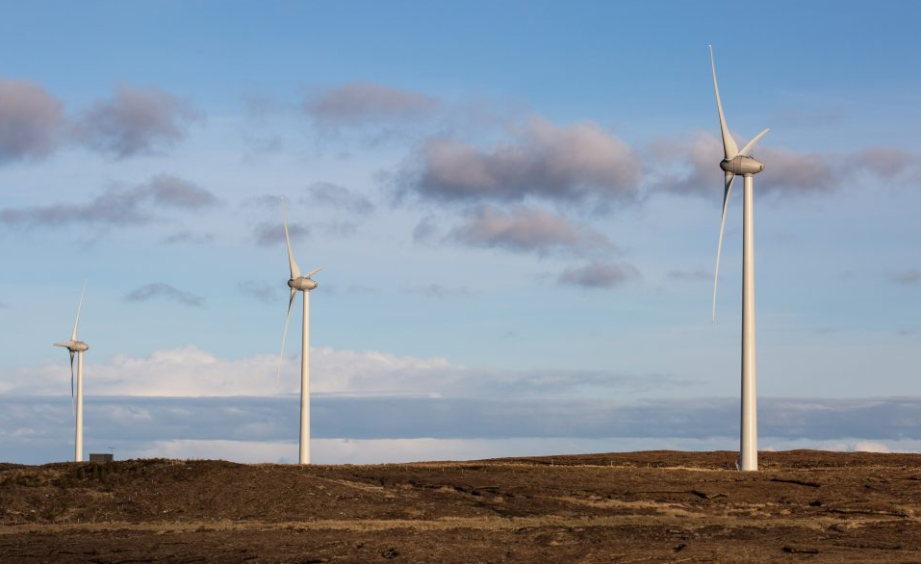 A community wind farm near Stornoway will look to make a "significant contribution" to the fight against climate change by planting 100,000 trees.
The Point and Sandwick Trust, on the Isle of Lewis has pledged to plant 100,000 trees by 2020.
The project will cost £280,000.
Beinn Ghrideag wind farm, a three-turbine 9 megawatt (MW) development, was built in 2015 and has an operational lifespan of 25 years.
In May, the UK Government announced a similar project, setting aside £10 million for the planting of 130,000 trees around England's towns and cities. 
Calum MacDonald, the former Western Isles MP and developer of Beinn Ghrideag, said: "This shows that community wind farms are in the vanguard of the fight against climate change.
"Not only has Beinn Ghrideag funded the planting of 100,000 trees and more through the Croft Woodland Western Isles Project but we also followed best practice in terms of peat restoration during the construction phase of the wind farm in order to minimise the peat disturbance and the amount of carbon it released.
"This method was so successful, in fact, that research by Lews Castle College at Beinn Ghrideag showed it had a carbon payback time of just 47 days – a drastic reduction on the previous estimate for wind farms of 2.3 years."
The Western Isles Croft Woodland Project was set up by Point and Sandwick Trust in 2016 in partnership with the Woodland Trust.
David Maclennan, Scottish National Heritage's area manager for Argyll and Outer Hebrides, added: "With over 100,000 trees expected to be planted by 2020, that's a significant contribution – and there is clearly potential to do a lot more.
"As well as the landscape and biodiversity benefits, these new trees will also help to absorb carbon from the atmosphere and contribute to our collective efforts to respond to the climate challenge.
"We're now looking forward to further engagement with the Croft Woodland Project, and considering what role we can play in supporting the project going forwards."