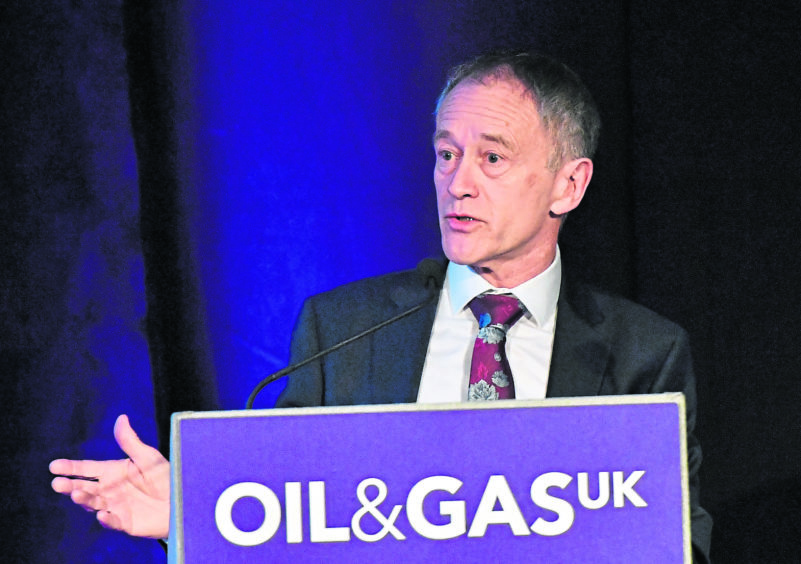 If necessity is the mother of invention, the Committee on Climate Change's "Net Zero – The UK's contribution to stopping global warming" report should spur a jump-start for the carbon capture, usage and storage (CCUS) industry in the UK.
CCUS is described as a "necessity not an option" by the independent advisers on climate change to the UK Government.
They recognise that finding credible means to capture carbon dioxide emissions at source and either store or use them is now mission critical if we are to achieve net-zero greenhouse gas emissions by 2045 in Scotland and 2050 in the UK.
With some 10,000 CCUS projects required around the world by 2070 and the global industry forecast to be worth around £100 billion per year by 2050, it represents an exciting diversification opportunity for an industry which already has the necessary technology, skills, infrastructure and geological expertise.
Oil and Gas UK's 2019 Economic Report highlighted one of the key findings of the committee, that the UK will need to capture and store up to 175 million tonnes of CO2 each year by 2050 – nearly half of current UK CO2 emissions – in order to achieve net-zero.
Yet with only 18 projects operational globally, five under construction and 20 in the early stages of deployment, the CCUS industry is in its infancy and the size of the prize both for industry and our net-zero ambitions is clear.
Of these projects, there are five notable schemes being taken forward in the UK. Most well known is the Acorn development, centred on the St Fergus Gas Terminal near Peterhead, where one third of the UK's gas supply comes ashore.
With the right support it could be operational by 2023 and capture 16m tonnes of CO2 each year to store in depleted reservoirs in the North Sea.
Further south, Drax Group, Equinor and National Grid Ventures signed a memorandum of understanding committing them to working together to explore how a large-scale CCUS network and a hydrogen production facility could be constructed in the Humber by the mid-2020s.
Industry's Roadmap to 2035: a blueprint for net-zero emissions, outlined some of the steps that are being taken and can be taken to support the deployment of CCUS at scale, and the new interactive website energyvision2035.com is a must visit for anyone looking to learn more.
Industry bodies are in action too, with the Oil and Gas Technology Centre launching a government-backed net-zero solutions centre during Offshore Europe week, to accelerate the development of CCUS with a range of academic institutions and industry sectors.
OGUK is working with its members to provide responses to two UK Government consultations, one on the most appropriate business models for the development of CCUS and the other on the potential for the re-use of oil and gas infrastructure for CCUS projects.
The success of CCUS will require the same tried and tested recipe which has brought so much success to this industry – the continued tripartite working of government, regulator and industry.
Together, a comprehensive energy strategy, which addresses the UK's diverse energy mix as a whole, must reflect on CCUS and new low-carbon technologies.
It's why OGUK is calling on the government to develop a commercial and regulatory framework to accelerate CCUS and working in partnership.
The UK oil and gas industry has a global reputation for providing pioneering solutions to some of the most challenging problems.
With the right commercial framework, collective action and clear focus by government, industry and regulators, this industry could lead the way in providing solutions to meet our net zero ambitions.
Recommended for you
X

Drilling kicks off at i3 Energy's Serenity field