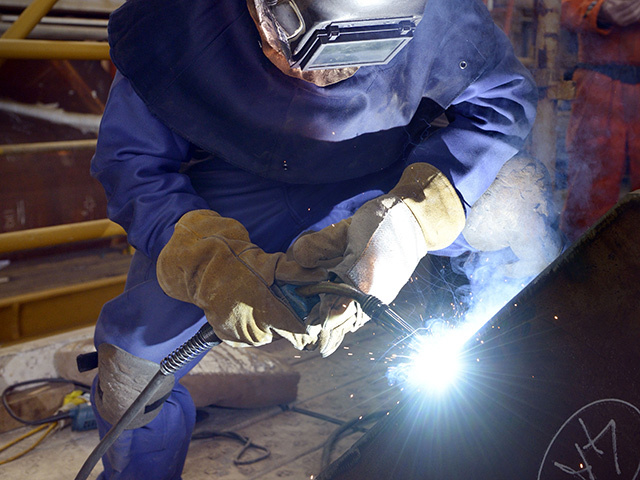 Steel structures contracted to be built by Burntisland Fabrication (BiFab) for a giant Moray Firth wind project are now finally being shipped out to site after a month-long delay.
A source close to BiFab revealed last night that 18 pin piles had been take out to the Moray East Offshore Wind Farm from the firm's Arnish yard on the Isle of Lewis, with another six coming from its Methil yard in Fife.
BiFab won a £26.5 million deal for the manufacture of 100 pin piles in March.
The contract initially got off to a slow start before being delayed when work stopped at the site on September 2.
It is understood a shipping problem occurred between BiFab and Belgian project contractor, Deme Offshore.
BiFab said last month there were "more than enough" structures ready to be shipped out to the Moray Firth.
Deme Offshore refused to clarify the issue at the time, despite repeated requests for comment.
BiFab was rescued from the brink of administration by the Scottish Government in a £25m agreement in 2018 before being purchased by Canadian firm DF Barnes last April, although hundreds of jobs were shed.
GMB Union said the fulfillment of the contract was evidence of BiFab's ability to "deliver for the offshore renewables sector".
But BiFab's ability to deliver the contract was put under the spotlight in July when the firm chose to service part of the contract from its Fife yard – bringing in 40 additional workers.
GMB Scotland secretary, Gary Smith, said last night: "This is further proof of the ability of Scottish workers to deliver for the offshore renewables sector when given half a chance.
"If the sector is prepared to back Scottish workers with the contracts we need and we get the right investment into the yards then we can deliver more and we can increase employment again.
"Ultimately, it is a testament to the action that our members took when they battled to save the business from closure and to our constant efforts to bring a decent share of Scotland's renewables infrastructure work to the yards in both Fife and Stornoway."
However, Unite union revealed last week that BiFab staff at Arnish had been told that the site would be down-manned to zero once the Moray East contract had been fulfilled, with most of the workforce handed a six-week notice period.
The unions described the situation as a "major blow" to the Isle of Lewis workforce.
DF Barnes have denied the claims and said it has issued no notices to staff.
But it is also understood that most of the workforce at Arnish are agency staff and wouldn't have the same rights as contracted workers.
BiFab did not respond to a request for comment.