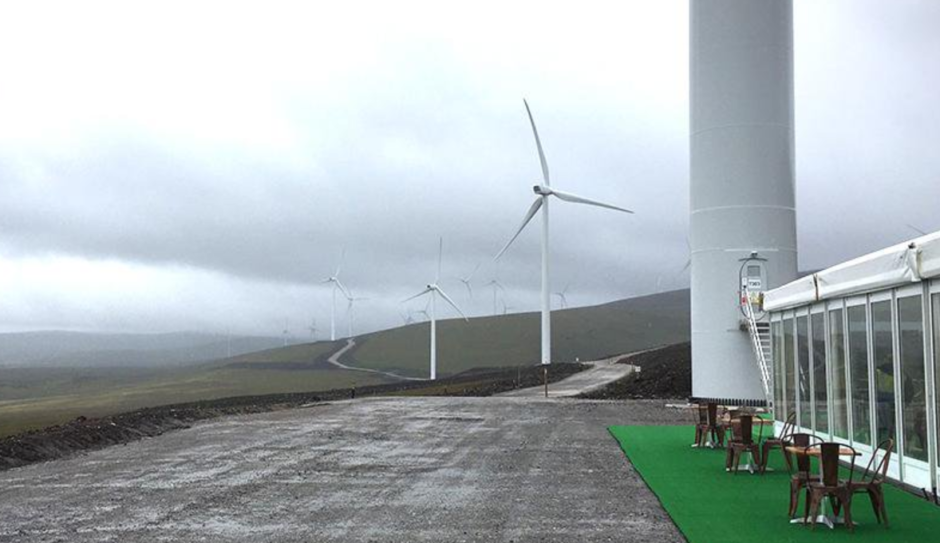 EDF Renewables has announced today that it will build a "mystery" wind farm in Scotland as part of a new multi-million deal with supermarket giant Tesco to provide power in the UK.
The French firm revealed it has signed three power purchase agreements (PPA) with Tesco to provide 60 megawatts (MW) of power to its UK operations from two Scottish wind farms and 17 solar installations.
EDF Renewables, who have a base in Edinburgh, confirmed that power would be supplied through an extension to its Burnfoot wind cluster located in Clackmannanshire and an undisclosed 42MW project.
The deal with retailer Tesco will see EDF Renewables supply solar power through a 20 year PPA and two wind PPA's covering 15 years each,
Chief executive of EDF Renewables UK, Matthieu Hue said: "We are very pleased to be working with Tesco which is already one of EDF's biggest customers in the UK.
"These projects show the ability of EDF to provide diverse solutions for customers in terms of low cost renewable electricity.
"These exciting projects also demonstrate our ability to develop subsidy free solar and wind in the UK as well as underpinning the important part these technologies play in decarbonising the UK electricity system to reach the country's net zero targets by 2050."
EDF said construction on the 17 solar installations had already begun.
The firm already has a number of operational onshore wind projects in Scotland, including the 59-turbine Dorenell wind farm in Moray, which opened this year.
It also plans to start construction on its £2 billion Neart na Gaoithe (NnG) offshore wind farm off the coast of Angus.
Jason Tarry, Tesco UK and Ireland chief executive, said: "Our supply chain and long-term business sustainability depend on the health of the natural environment.
"Our customers and colleagues expect Tesco to play its part in caring for the planet. This project represents a major milestone in our journey to using 100 % renewable electricity by 2030."
Recommended for you

Planet-saving wind farms fall victim to global inflation fight