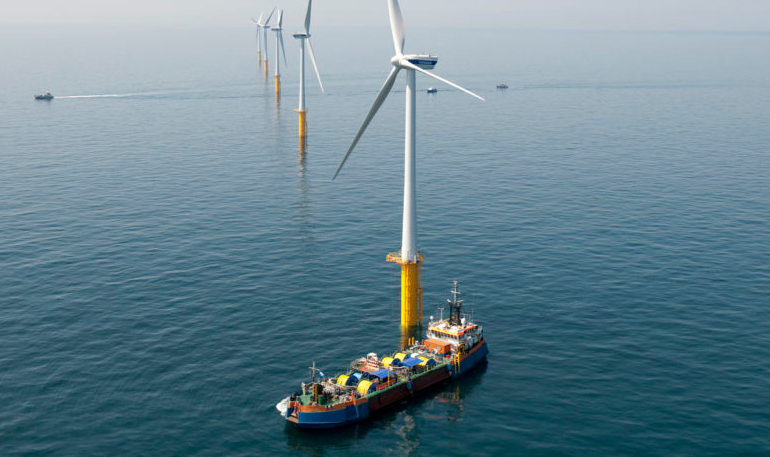 Firms paying cut-rate wages are stifling the flow of skilled oil and gas workers into the offshore wind sector, according to those representing North Sea seafarers.
Union officials and lawyers claim large offshore renewables contractors are routinely underpaying non-EU seafarers working in UK waters, leaked documents show.
A new pay scale used by the sector and seen by Energy Voice shows wages are being set at less than £3.60 per hour for workers form outside Europe.
A marine transport industry whistleblower claimed Boskalis and Seaway 7, formerly Seaway Heavy Lifting, were among the companies underpaying non-EU crew.
The companies denied the accusation.
Jake Molloy, RMT regional officer said the sector really "had to look itself in the mirror".
He added: "Common sense tells you that there is no way that any UK worker can work on that kind of rate.
"It's not about getting rid of foreign workers, it is about ensuring everyone is being paid in accordance with the state in which they are working."
Hayley Johnson, a senior associate in employment law with Edinburgh firm Slater and Gordon, warned last night that companies paying well below the National Minimum Wage were "exposing a loophole that shouldn't exist".
She accused North Sea wind contractors of creating a "two tier workforce" and called on the UK Government to take action to end the practice of low pay.
Ms Johnson said: "Why are our offshore workers on oil platforms protected by the National Minimum Wage, but if you are on a ship and working on a wind farm project you're not protected?
"The UK Government needs to extend the legislation and ensure proper penalties are in place or companies will continue to ignore it."
A UK Government spokesman said it had issued £17 million in penalties to non-compliant employers in the last year, adding that it was "committed to enforcing" regulations.
He said the government was "working hard to increase the scope of the National Minimum Wage to include workers located in the territorial sea".
A spokeswoman for Seaway 7 said the firm was "committed to carrying out its business in an ethical manner and in compliance with applicable legislation".
Boskalis claim that all its staff working on UK wind installations are "from EU member states and are paid in excess of UK minimum wage".
Van Oord, also accused of underpaying workings, did not respond to a request for comment.
Recommended for you

Call for 'passport' to help North Sea oil workers transition to renewables