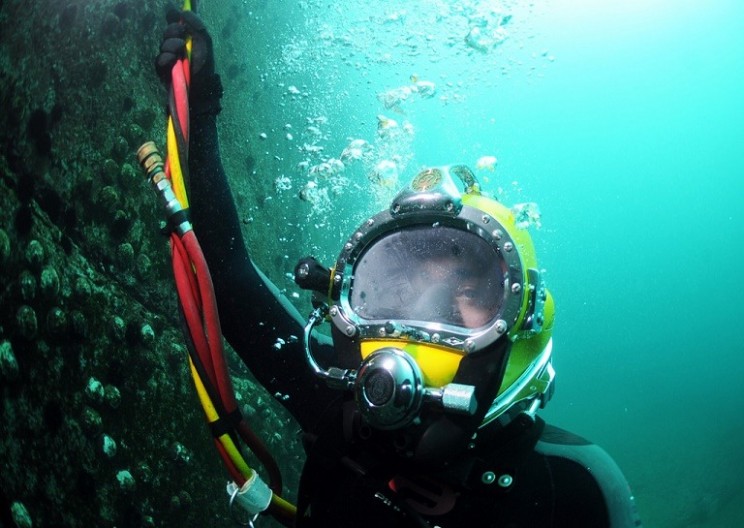 An investigation has been launched after a substance which can cause suffocation was found in an offshore diver's breathing gas.
The Health and safety Executive (HSE) confirmed it has launched an inquiry after diving gas supplied by Nippon Gases Offshore in Aberdeen was found to contain argon.
Argon is classed as a type of simple asphyxiant which can cause suffocation in high enough volumes.
It is understood it was discovered when an offshore diver had a "near-miss" incident last month due to the mix-up – a case where there is potential for injury but did not cause harm.
Aberdeen-based Nippon Gases Offshore said more than 300 products have since been sampled and independently tested, confirming the incident as "isolated".
Nippon issued a notice to its customers stating "unexpected argon" had been identified in one batch used to prepare two diving gas bundles, produced and supplied from its base in Aberdeen, asking customers to arrange a re-call for re-testing.
Last week the firm, based in Dyce, issued an update saying all tests had returned results "consistent with breathing gas standards" and confirmed it was an isolated case.
It is unclear how much argon was found within the diving mix or what caused the incident.
Managing director David Watt said: "Since reporting this incident, Nippon Gases Offshore has redoubled efforts to ensure that all breathing gases are produced, tested and certified in accordance with standard BS EN 12021, thus protecting and prioritising diver safety.
"All breathing gases supplied are fully certified to this standard."
A spokeswoman for the Health and Safety Executive said: "HSE are aware of the incident and are investigating."
Argon can be used as an inflation gas for dry suits in deep diving, providing insulation against the very low temperatures of the sea.
Researchers have highlighted the dangers of argon being introduced to an air supply.
The Hong Kong Journal of Emergency Medicine described argon as a "simple asphyxiate gas" which "displaces oxygen from the inhaled air causing life threatening conditions", in relation to underwater diving deaths.
The US Government's Occupational Safety and Health Administration said if an inert gas like argon is "inadvertently supplied to an air-line respirator rather than breathable air, the results can be fatal".
Nippon, formerly Dominion Technology Gases, was acquired by Japan's Taiyo Sanso Nippon Corporation in December last year.
Dominion was part of the European industrial gas business of US firm Praxair, which sold the assets to push through its merger with German group Linde.
According to its 2017 accounts, the last set published on Companies House, Aberdeen-based Nippon Gases Offshore employed 43 workers.
Its main activities are the sale of diving and industrial gases to the oil and gas sector.
All employees and management are understood to have been retained amid the Nippon takeover.