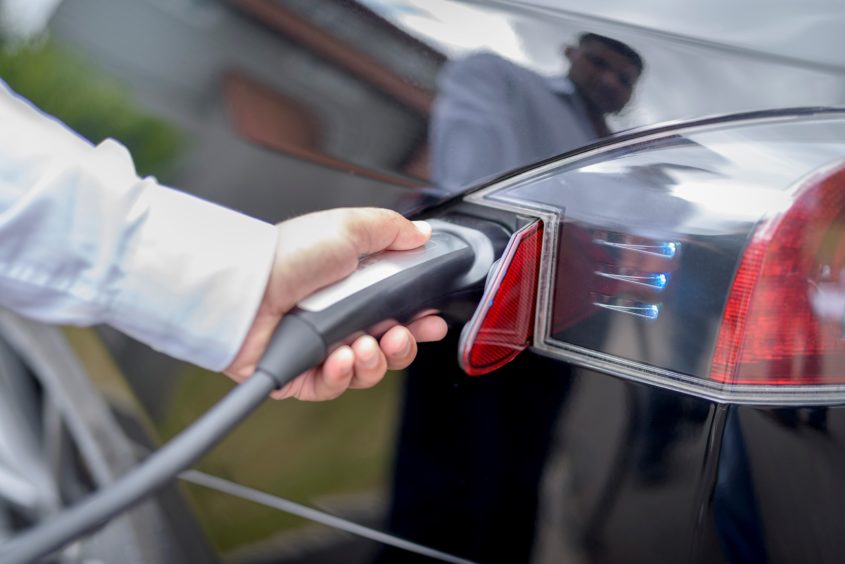 Scotland roads could see an increase of more than 400,000 electric vehicles by 2032, according to Scottish and Southern Electricity Networks (SSEN).
A new future energy analysis, conducted for SSEN by Market-analysis firm Regen, forecasts dramatic increases across Scotland and the networks firm's licence area north of the central belt, including the Scottish islands.
It claims that northern Scotland's roads could see more than 110 times the number of electric vehicles by 2032 – the year of the Scottish Government's planned phase out of new petrol and diesel cars on its roads.
The report also predicts nearly 70,000 new homes built by 2032, with 1,189 hectares of potential new commercial development.
The forecast further claims that 73,000 additional homes will have rooftop solar panels installed by 2032.
Stewart Reid, head of Future Networks at SSEN, said:"This study will help us understand and prepare for the changing way we'll be using electricity in the future and the impact it will have on the electricity network.
"With one in two homes potentially driving an electric vehicle by 2032, up from only 3,500 currently, it's crucial Scotland's ambitious 2045 net zero target is met with action now.
"This is about working together to drive local economic development and deliver a cost-effective network that is reflective of our customers' needs and the country's decarbonisation goals."