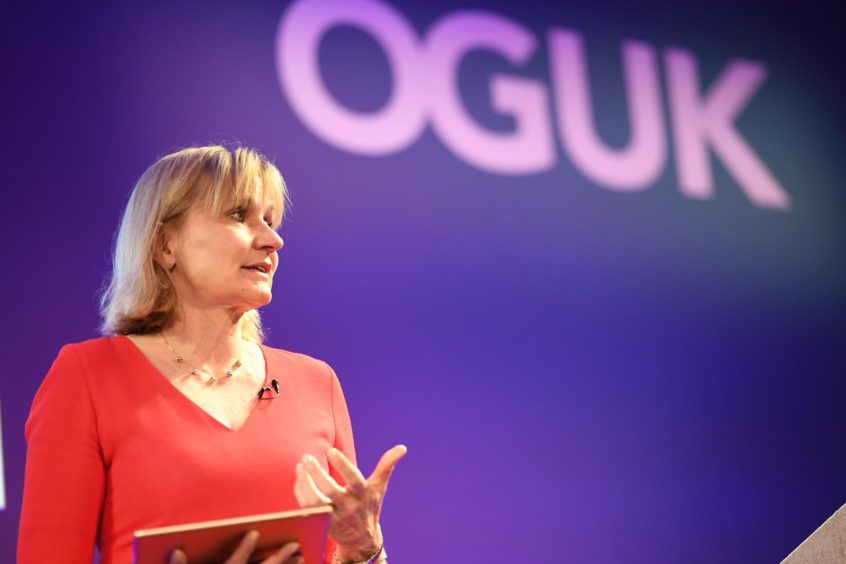 A new report has called for rapid action on a vital technology for reducing carbon emissions which the UK has been "contemplating for too long".
Oil and Gas UK's Energy Transition Outlook report said development of carbon capture, use and storage (CCUS) is fundamental in meeting net zero targets and said it is "urgent" that next steps are taken.
The trade body said government funding should be used to bring about the front-end engineering (FEED) designs for five key projects across the UK by the fourth quarter of next year.
One of the schemes is the Acorn CCS project at St Fergus near Peterhead, which has kicked off FEED work thanks to a combination of UK, EU and industry match funding but intends to look to the UK government for further support in progressing the next phases.
Others include HyNet in north-west England, the Teesside collective and the Humberside and South Wales clusters.
CCUS is the process of storing harmful emissions in rock formations underground, with the North Sea's depleted gas fields being prime storage sites.
The Energy Transition Outlook report sets out the oil and gas industry's position, as well as policy recommendations for the UK government, as it seeks to meet its net zero target for 2050.
Chief executive Deirdre Michie said: "The oil and gas sector will have to earn its position in this new energy world, cutting its own emissions and working with governments and regulators to progress the five CCUS projects which now need to move forward into the next phase and developing hydrogen.
"As our report shows, there is lots of work to be done in a huge market which is only getting bigger as global demand for energy continues to grow.
"The Climate Change Committee report published at the beginning of this year noted CCUS was critical to our net zero ambitions. Our challenge, working with others including the OGTC's Net Zero Solutions Centre, is to realise CCUS and other low carbon technologies as an opportunity for British businesses."
Acorn, currently a demonstrator project which was awarded £4.8m in funding in June for FEED work, is expected to be "fully operational" in 2024.
The project, which will use pipelines for former oil and gas fields, is estimated to save around £548m compared to the cost of a new CCS project, according to OGUK.
UK ENERGY INVESTMENT WILL NEED TO DOUBLE
The trade body said energy investment will need to double from around £20bn- £25bn per year today to around £45bn-£50bn in order to meet the net zero challenge.
Oil and Gas UK's report said energy policy should continue to recognise the economic contribution of the sector, adding that any move to reduce production would "simply lead to greater imports" to meet demand.
Net zero also requires the "expertise and investment" of the industry, the group argued.
Further investment would include spending on renewable energy and new low-carbon technologies alongside oil and gas to keep the region competitive and continued strong contributor to the UK economy.
OGUK pointed to a recent report from the Committee on Climate Change which projected the share of oil and gas in the primary energy supply will need to fall from around three quarters today to one-third by 2050.
The organisation also called for joint action between industry and government to increase the use of hydrogen as a fuel to heat homes and power cars, with a first step being an increase in the amount of hydrogen allowed into the gas grid.
Ms Michie added: "Delivering net-zero is a massive investment challenge for the UK.
"The test for governments, industry and regulators is to rapidly develop long-term supportive policies.
"These measures need to go beyond the incentives currently provided by carbon prices in order for new applications to develop and thrive.
"In the first section of this report we set out an outline of what needs to be provided for in the forthcoming UK government Energy Policy White Paper in terms of both the overarching strategy and outline legislation.
"The time for rapid action is now, to ensure that we transform our sector over the next 30 years whilst maintaining the competitive, secure, indigenous sources of energy the UK needs."
Recommended for you

SSE, Equinor granted UK-first approval for Keadby carbon capture power station