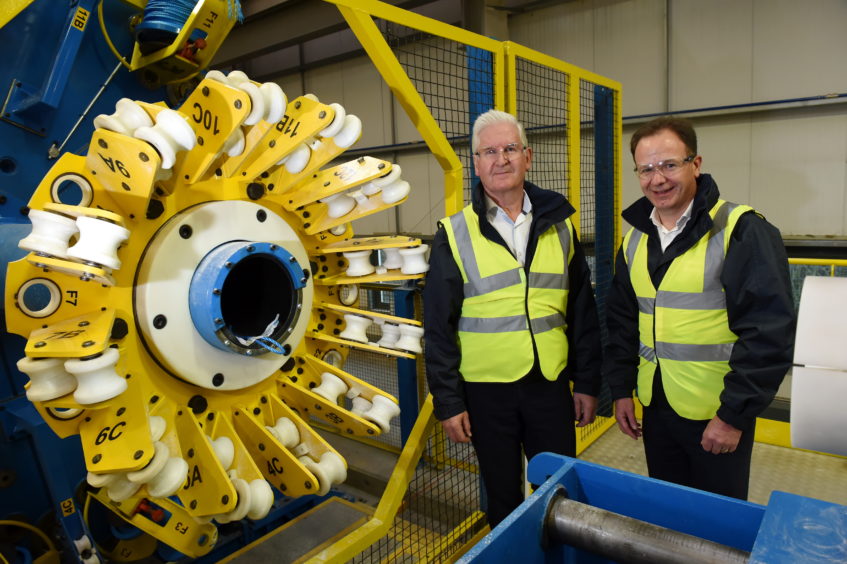 Hydrasun is on the verge of acquiring an unspecified company in Germany to strengthen its foothold in the hydrogen market.
Chief executive Bob Drummond said the process was at an "advanced stage" and should be concluded during the first quarter of next year.
Heads of terms have been signed and Hydrasun is working to get the deal over the line quickly as the company pushes on with efforts to reduce its reliance on oil and gas sector work.
Mr Drummond said Germany was one of the most advanced countries in Europe when it comes to hydrogen technology deployment and research and development spend.
He said Germany would remain a "focus region" for the foreseeable future, but that Hydrasun is also tuned into opportunities in France.
Hydrasun has positioned itself as an installer of integrated hydrogen fuel cell technologies.
Hydrogen and carbon capture, usage and storage (CCUS) have become key areas of focus at Hydrasun against the backdrop of the energy transition.
He said hydrogen and CCUS were "no brainers" in the quest to meet international climate change goals, but that governments need to do more to drive the transition from a policy and funding standpoint.
Mr Drummond said Hydrasun's products and services were suitable for most high-pressure systems.
Recommended for you

BP, Linde plan hydrogen, CCS infrastructure near Houston