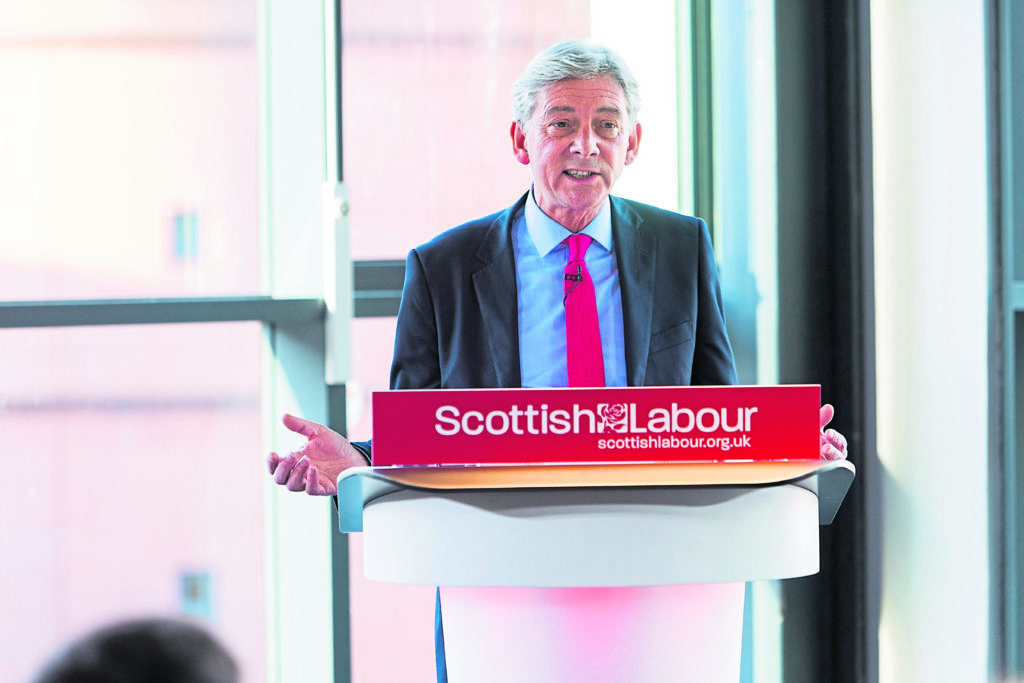 Scottish Labour leader Richard Leonard has urged the Scottish Government to develop an industrial strategy to protect jobs.
His comments came after it emerged the Scottish supply chain would miss out on work from the proposed Seagreen wind farm in the Firth of Forth to a company from China.
The First Minister said powers over employment law was reserved to the UK Government, before urging the Scottish Labour Party to consider their opposition to Scottish independence during their post-election "period of reflection".
Mr Leonard asked the First Minister why, after she pledged her support to a trade union campaign to bring contracts to Scottish manufacturing firms – in particular Bifab – were there still instances of jobs going overseas.
Bifab, which has two yards in Fife and one in Lewis, was rescued from collapse in a Scottish Government-backed acquisition by Canadian company DF Barnes in 2017.
The First Minister said: "If it wasn't for the action this Government took, (Bifab) would already have closed.
"It's just a matter of weeks since Bifab did win a contract and we will continue to work with companies and with trade unions to make sure that more of the work from development of renewables in Scotland goes to the excellent Scottish supply chain."
Mr Leonard said just 15% of the work for the Neart Na Gaoithe wind farm in Fife was going to the Scottish supply chain – which he said were "crumbs from the table".
Mr Leonard said former first minister Alex Salmond had claimed Scotland could become the "Saudi Arabia of marine power", projecting 130,000 jobs would be created.
In response, the First Minister said: "I genuinely appreciate his interest in these matters but can I point out to Richard Leonard that many of the powers that influence this, over energy, over employment law, remain reserved to the UK Government.
"So, when Labour continues to have its 'period of reflection' and considers again, in a very welcome way, its position on independence, perhaps these are all points that
Richard Leonard and his colleagues would like to bear in mind."
The First Minister said a major renewable energy summit would come to Scotland in January and her Government would continue to work to "maximise" the output of the sector.
She added: "Our hand in that would be considerably strengthened if we had Labour's support in getting all of the powers for that into the hand of the Scottish Parliament.
"I hope in 2020, that's a position that Scottish Labour will belatedly support."
Mr Leonard replied: "Will you finally understand that we don't simply need more summits? We need an industrial strategy, we need a plan for jobs.
"This is too important to be left to the markets."