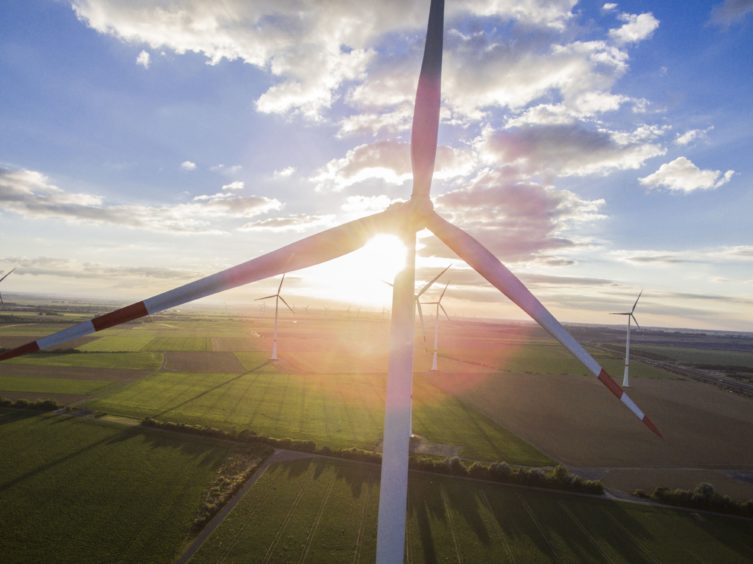 Jim Smith, Managing Director of SSE Renewables, calls on the UK Government to recognise the unique opportunity of COP26 and help shape the climate change fight.
The votes have been cast and counted and the UK's new Government has been appointed. This administration won't have any difficulty filling its 2020 to-do list. Brexit, referendums and the shaping of cabinets are sure to dominate. But our own sector, energy, is one which shouldn't lose its high priority on that list.
Not least because COP26 is on the horizon, to be hosted in Glasgow by the UK. Coming five years on from the 2015 Paris Agreement comparisons will inevitably be drawn between commitments made during that landmark gathering and where we are now.
Wouldn't it be great if we could look back five years on from Glasgow and point to a joined-up strategy and say, 'this is where the road to net zero was firmly laid-out.'
There is so much opportunity. There is also so much consensus for once: everyone is calling for more to be done. And COP26 is central to it all.
As the leading renewables developer, owner and operator in the UK and Ireland, SSE Renewables will seek to take on a central role in helping the event to be a success and aiding how the fight against climate change can be shaped.
For perhaps once in a lifetime, the UK will be in the central position of having unique access to shaping, coaxing, and influencing the world's leaders as they meet to thrash out the most important climate change plan since Paris.
In the run-up to COP26 next year, this will only intensify.
SSE as a group has refocused its business to put it at the centre of efforts to support the decarbonisation agenda in the UK and Ireland. Within SSE Renewables, our long-term objective is putting that agenda into action on the ground by developing and building enough renewable energy capacity to treble annual output of renewable electricity to 30TWh by 2030.
We have consistently put the case to Government for greater ambition, more action and faster progress. Earlier this year, ahead of the UK's CfD auctions for new low carbon power, we pushed Government to up its overall renewables targets. Pleasingly, they have committed to a new goal of 40GW of offshore wind by 2030 which will help the UK retain its place as the biggest offshore wind energy market in the world.
SSE Renewables will be playing its part to meet that increased ambition. Together with our joint venture partners, Equinor, we're building the world's largest offshore wind farm at Dogger Bank in the North Sea off the east coast of Yorkshire as well as what will be Scotland's largest offshore wind farm, Seagreen off the coast of Fife.
And we're ready to do more.
To realise the new goal of 40GW of offshore wind by 2030, we need Government to provide a steady stream of new CfD auctions out to 2030, and indeed beyond if we are to deliver on the broader ambition of net zero emissions by 2050. But there's more that Government will need to do at the micro level to support renewable energy; by addressing issues such as planning gridlock, electricity grid constraints and aviation restrictions, the road to net zero can be made all the smoother. And in the very immediate term, industry and Government will also need to collaborate on the repowering of onshore wind farms as they reach the end of their natural lives, which in some cases is not too far away.
Just as we are twitching in anticipation of COP26 event, Government too must burst out the starter blocks early with their plans to accelerate decarbonisation and support industries in the transition. In taking all these enabling steps not only can we stimulate the delivery of new green energy generation, we can also enable an even larger UK supply chain to develop as it sees an emerging industry pathway ahead.
Coming off the back of huge support for climate action, it is clear that the UK has a chance to lead in 2020 as the diplomatic voice of real tangible change. For COP26 is an opportunity for all of us, Government and industry working together, to set the standard in drive, ambition, and focus to galvanise the right response to the climate emergency. In doing so, we can deliver for the UK, for our sector and for the generations to come.