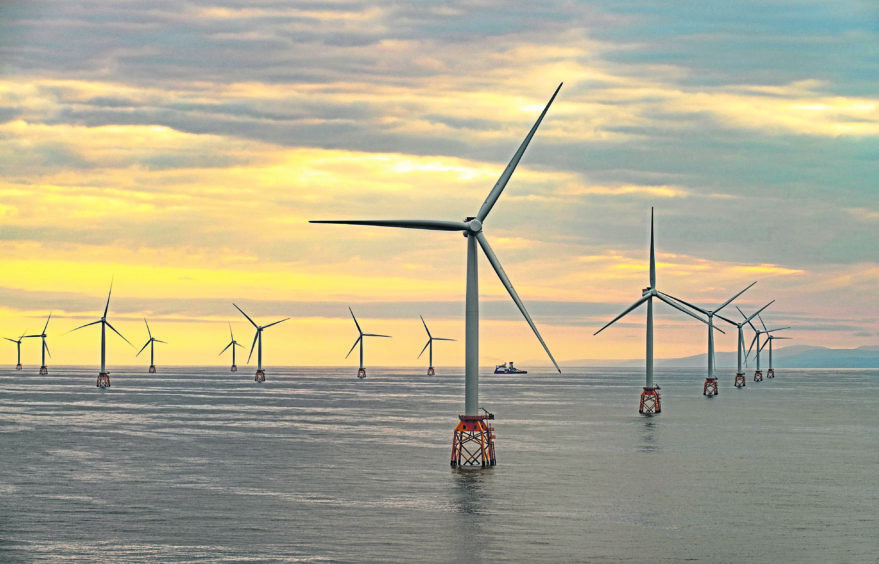 Mammoth Highland offshore wind farms are footing a bill of around £20 million more per year than English projects to connect to the grid, according to the builder of what will be Scotland's biggest wind venture.
The levied regime in the UK, called transmission charging and set up by the energy regulator Ofgem, is understood to be a major disadvantage to projects in the windiest regions of Scotland – with a £20m per year price tag that could rise to £30m by 2025.
Adam Morrison, project director of the planned Moray West Offshore Wind Farm, said the situation might result in a "drying up" of Highland wind farm developments.
He said: "We quite simply don't want Scottish projects and the existing regime to discourage the building of renewable generation where best wind resource exists, it's as straightforward as that.
"There's a short period in which this could be changed, so there's huge urgency about this so that Scottish projects aren't left behind."
An Ofgem spokeswoman said the charges were "are a reasonable way to allocate these costs".
Adding that "ultimately, it would be for government to decide if changes should be made to existing arrangements".
Transmission charging was first introduced to encourage power stations to build as close to UK 'load centres' as possible – most of which are in the south of England.
But the system penalises giant offshore wind farms built in some of the remotest areas of Scotland.
Mr Morrison claims the "gravity of the threat has escalated quite rapidly" over last six months as Ofgem introduced further reforms.
He wants the UK Government to give an instruction to the regulator Ofgem, who set out how grid charges are made.
Mr Morrison said: "There's a localised threat that affects us as a developer, but it could result in Scottish projects drying up and the UK as a whole needs these projects to meet its climate targets.
"We're also seeing the realisation that if Scottish projects evaporate then the local supply chain dries up as well."
He said there is consensus around the Scottish offshore wind sector that the situation is deeply disadvantaging northern projects.
Morag Watson, director of policy at Scottish Renewables, said the largescale transformation of the UK's energy system "requires a rethink of what are often outdated forms of system regulation".
She added: "Making sure grid charges don't penalise renewables is common sense".