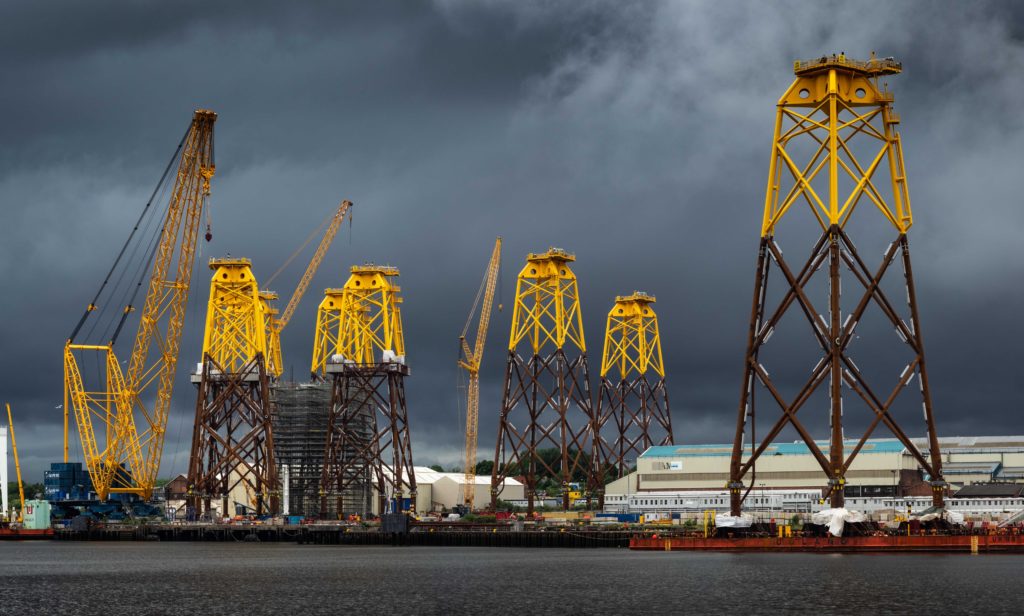 Offshore wind jackets manufactured by UK firms costs around £40 million more than their foreign counterparts, according to a new fabrication report.
The assessment, published by the Offshore Renewable Energy (ORE) Catapult and the Offshore Wind Growth Partnership, claims that UK manufactured jackets are 10-15% more expensive than those built in Asia.
It claims that respondents to the study suggest UK firms are more costly, even when transportation costs are included.
The report claims that a 100-turbine wind farm using 10 megawatt (MW) turbines could face an additional expense of around £40m if built on UK shores.
It adds UK-based manufacturers – with the exception of Belgian firm Smulders' Wallsend yard – are also unable to provide the full jacket fabrication scope, which "makes it difficult" for a buyer to award full contracts to UK firms.
One boss at a UK manufacturer, who did not wish to be named, agreed that the higher cost figure was correct, but that it was important that the government prioritise UK content.
He said that the UK government had to send a "strong message"on guaranteeing man hours and jobs.
He added: "Developers will give all kinds of excuses but it all comes down to cost.
"If they can find it somewhere cheaper they will buy it cheaper."
The report further claimed that UK companies have a "mixed track record" in the offshore wind sector.
It states that while the majority of projects "have been successfully delivered on time and on budget" there have also been high profile examples of some firms not able to meet the delivery time on "scope, time or budget".
It adds that "failures create significant barriers to convincing buyers that similar issues will not re-occur".
The report concludes that only two active fabrication firms in the UK are capable of 50 complete jackets per years.
Recommended for you

No 'Saudi Arabia of wind power' here, complains Alba Party MP