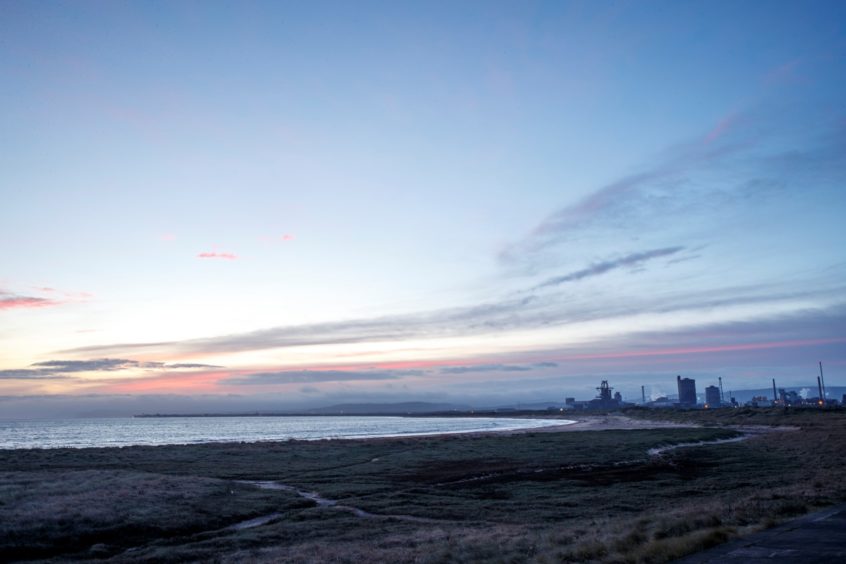 A group of oil and gas giants will today announce plans to accelerate a huge carbon capture, usage and storage (CCUS) project to decarbonise an industrial area of Teesside.
BP, Eni, Equinor, Shell and Total will work together on the Net Zero Teesside project, previously known as the Clean Gas Project, harnessing their experience of CCUS technology.
The companies are members of the Oil and Gas Climate Initiative (OGCI), a chief executive-led consortium that aims to quicken the industry's response to climate change, armed with a $1 billion investment fund.
An extensive impact assessment on the construction phase of the project estimates an annual gross benefit of up to £450 million for the Teesside region and the support of up to 5,500 direct jobs.
The project will decarbonise local industry by building a transportation and storage system to gather industrial CO2, compress it and store it safely in a reservoir under the North Sea.
In addition, a combined cycle gas turbine (CCGT) facility with carbon capture technology will provide low carbon power as a complement to renewable energy sources and underpin the investment in the infrastructure.
Pratima Rangarajan, chief executive of OGCI Climate Investments, said: "Net Zero Teesside is a demonstration of OGCI's commitment to accelerating CCUS on a global scale.
"It's the anchor project, first ideated at the UK Energy Technologies Institute (ETI), developed into an industrial carbon cluster within OGCI Climate Investments and now, the first hub within OGCI's CCUS Kickstarter initiative.
"This transfer of ownership to the OGCI consortium is proof of how OGCI's initiative is successfully supporting emerging hubs."
Andy Lane, managing director of Net Zero Teesside, said: "Its advantageous location, advanced planning stage, the expertise of our world class project partners and government support for decarbonisation in the UK mean Net Zero Teesside is uniquely positioned to become the UK's first decarbonised cluster.
"The formation of such a powerful partnership led by BP demonstrates the industry's commitment to the UK government's net zero targets. We're hugely excited to see Teesside back at the forefront of UK industry and want the project to progress further."