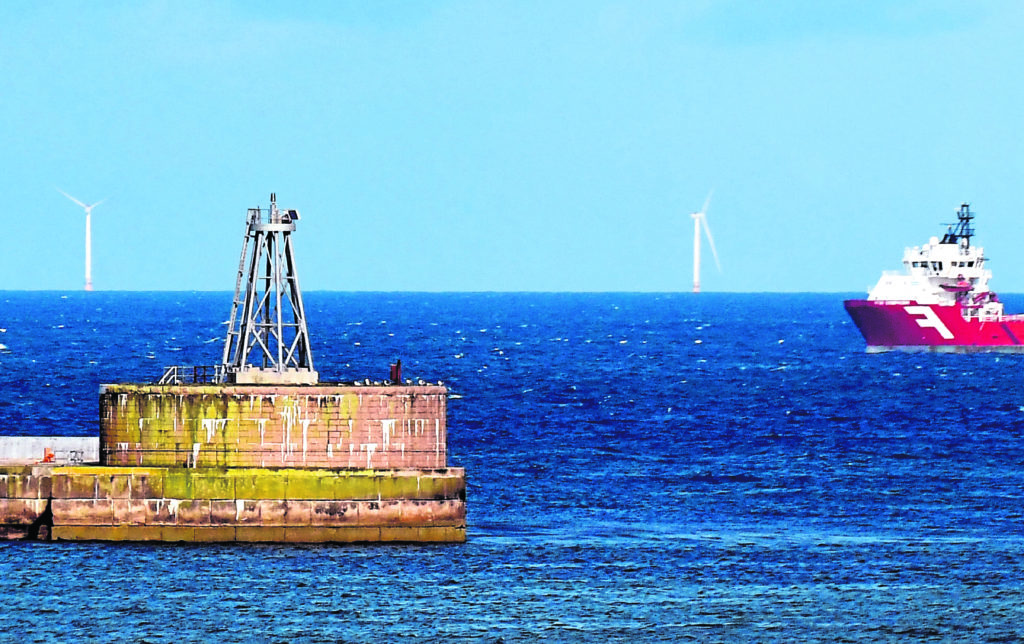 A contingent of US state and federal officials are to undertake a secret fact-finding mission in Aberdeenshire this week to learn more about the region's floating offshore wind market.
Senior staff from a number of US state departments will meet representatives of Norwegian firm Equinor's Hywind project and those behind the Kincardine Floating Offshore Wind project.
Officials from the states of California, New York, Maine, Virginia and North Carolina alongside policy, innovation and research chiefs from across the US energy sector.
The visit has been kept largely under wraps but it is understood it will include a programme that includes Scotland's floating wind, offshore wind and hydrogen sectors.
Equnor's five-turbine Hywind floating wind farm, located nine miles off the coast of Peterhead, will be discussed but not visited.
The 30 megawatt (MW) project generates enough energy to power around 20,000 households.
A spokeswoman for Equinor said last night that the firm "doesn't comment on specific meetings", but she added that it regularly host visits from stakeholders interested to learn from Equinor's experience of the Hywind development.
The Kincardine Offshore Wind Farm, currently under construction, is due to be completed this year.
The five-turbine project will be the biggest in the world once completed by developer Cobra International.
It is understood to be a £500 million project and will generate enough power for 56,000 homes.
It backed by a subsidiary firm owned by Real Madrid president Florentino Perez.
Recommended for you

Proserv picked to monitor cables at Hywind Scotland floating wind farm