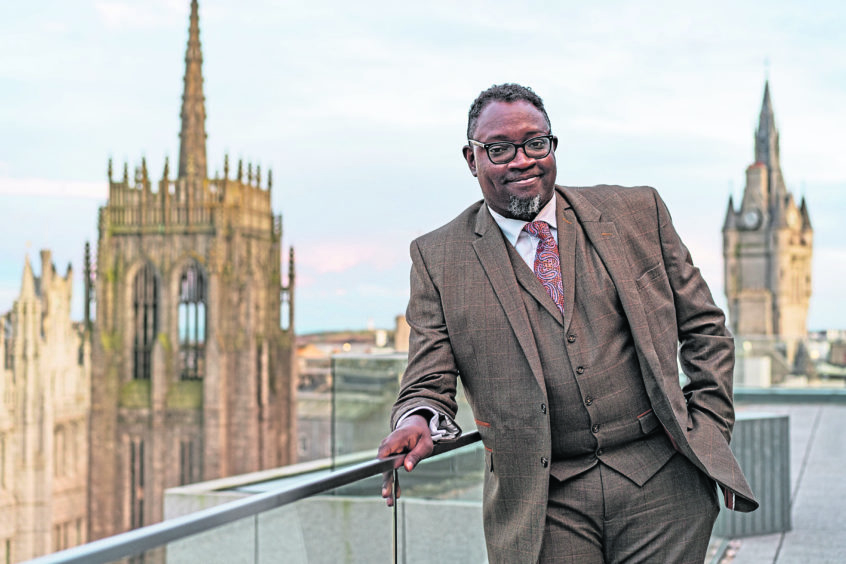 Working with oil and gas companies to tackle diversity and inclusion issues used to be like 'having an affair'.
But now a new openness is starting to permeate the sector, according to the head of an association for black and ethnic minority engineers.
Ollie Folayan, chairman of AFBE-UK in Scotland and an engineer formerly employed by French oil giant Total, claims the sector has made great strides to combat discrimination, but adds that there is still much work to do if the North Sea industry is serious about attracting and retaining the best minds in the business.
His organisation is at the heart of assisting oil and gas firms and those seeking to join them in realising the possibilities.
The Association for Black and Minority Ethnic Engineers (AFBE-UK) was started in London in 2007 by Folayan and his sister, Nike, who witnessed the pitfalls that gun and knife crime disproportionately have on black and ethnic minority kids.
Each wanted to use engineering to show young people that there were opportunities outside of that stark choice.
Today it works tirelessly to get black and minority ethnic (BME) people into the sector and highlight the barriers that commonly hinder under-represented groups.
Folayan moved to Aberdeen in 2010 to start the Scottish chapter of AFBE-UK.
What he found was a city that shares many of the same features and an industry that suffers the same problems as London.
He said: "I know it sounds strange, but I noticed that there were some similarities between Aberdeen and London in the sense that, just like the world of big finance brings people into London, the oil industry brings people here from all over the world.
"There's a much more diverse community here than one would expect.
"One of the things that we identified is that there were a number of gaps, in that there weren't the networks and guidance to explain to people what comes next, so we set up a lot of transition events for black and ethnic minority students.
"What's been really encouraging is that pretty much all of those people who started working with us are now in work – that's the reason we continue to do this."
The issues that face minority groups were made all the more obvious during the 2014 oil downturn as many people lost jobs and the ability to earn.
Folayan claims that when times are bad, it's often minority groups that are worst affected.
He said: "I often get asked who was the most affected by redundancies during the downturn and I can say, because I met a lot of those
people at the time, that I would not be surprised if it did disproportionately affect people of BME origin, for the simple reason that if you are not part of that company's core then it can be difficult when bad things happen."
Yet Folayan believes the sector is beginning the long road of turning the corner on diversity and inclusion.
He claims he has noticed a "greater openness" to discussing those topics over the last few years.
Folayan said: "When we were starting out with AFBE-UK we noticed two things: It was either a conversation killer or companies would work with us in private but wouldn't say so publicly.
"My sister, who is the chair overall for the UK, used to describe it as like an affair – it had been going on for a long time but nobody knew.
"There is greater openness now."
Last month's Oil and Gas UK (OGUK) diversity and inclusion conference in Aberdeen was something of a turning point for the sector, Folayan says.
The packed show at P&J Live finally looked at the issues it faces square in the eye.
Folayan said: "I genuinely went there expecting that it was going to be the same old same old, but it really was an attempt to look at diversity in all its forms.
"That's a real step forward.
"But the truth is that there isn't some cultural era of time that leads us to some utopia where everyone starts to accept everyone – it's something that has to continue to be worked through.
"What's happening at the moment is heartening, but it's also a reminder that this is not something that we're ever going to have to stop needing to do, unfortunately."
Many of the same problems that Folayan faced as a young person looking to join the sector remain.
He believes the industry still has an issue with attraction, entry and retention, with many BME people often waiting longer than white colleagues for jobs.
He said: "We know that if you are from a BME background you will wait six months longer than your counterpart to get into work.
"I'm not just talking about foreign students trying to get into the sector, I mean UK-born students.
"That was also my own experience after I finished my PhD in 2002 and it's still the same today.
"We at AFBE-UK are providing a transition link between students and industry.
"The oil and gas sector needs to focus on attraction, to make the industry look a lot more conducive and more like the people we are trying to reach.
"That means visibility of under-represented groups so that people start to understand that engineering is something that's involved in everyday life.
"As more people see that there is diverse talent within the industry, it will do a great deal to help."
As the oil and gas sector simultaneously faces an image problem over its carbon emissions, Folayan believes now is the time to tell a different story about the industry.
As it transitions to become cleaner, why not also more inclusive and diverse?
But Folayan claims this sort of change must come from the top if the North Sea industry is to make the changes required.
He said: "Leadership within the industry is vitally important.
"Not only do companies need to have more of a recognition that there is still a gap, we need to be aware that we all have unconscious biases, however fair and good we are.
"Systemic issues still affect the way that competence is viewed.
"If companies can treat it almost as a golden objective, not for positive discrimination as such, but for the recognition that we won't achieve the attraction and the retention as effectively if we are not good leaders.
"We, all of us, have to be better at letting young people know what it is we do and why we do it."
Recommended for you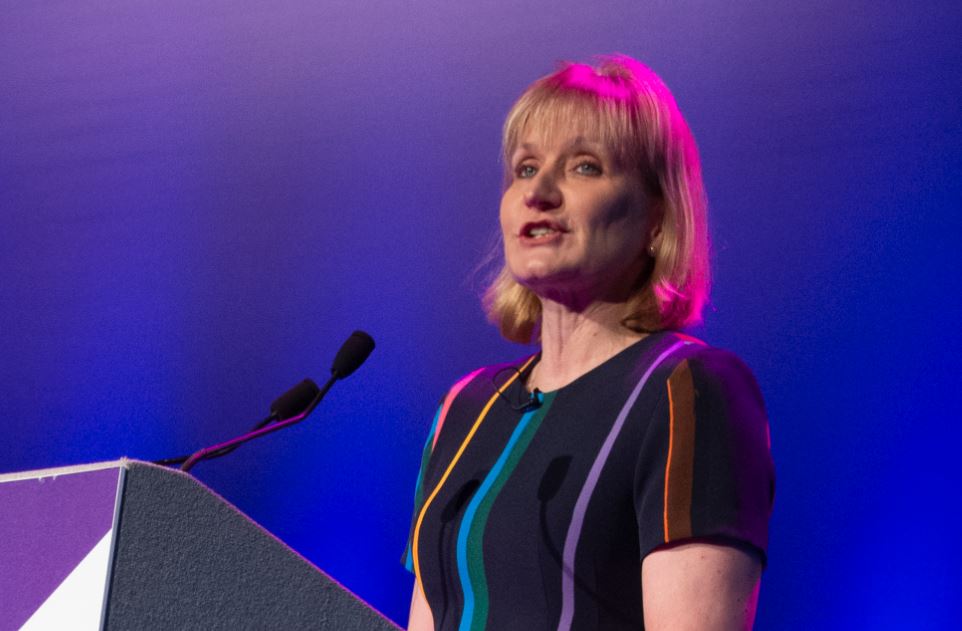 People make this industry special